Moto G4 Release Date Breakdown
Motorola and their parent company Lenovo announced three brand new budget smartphones on May 17th called the Moto G4, and now we know the release date. Building on the success of the wildly popular Moto G over the past few years, but with something for everyone. They're called the Moto G4, G4 Plus and Moto G4 Play. This is our release date breakdown.
The new Moto G4 lineup aims to offer a well-rounded smartphone that fits the needs of any and all customers. Starting with a budget option and going up to the G4 Plus with a fingerprint scanner and powerful 8-core processor all for just $249.
Read: Moto G4 Release: Everything You Need to Know
Our link above goes over everything buyers need to know about all three phones, what makes them different and what to expect. For those trying to decide between the Galaxy S7, LG G5, HTC 10 or a cheaper device in the Moto G4, we have more details on the release dates below.
https://www.youtube.com/watch?v=etlYaT_nDCc
Update: Today Motorola announced the new G4 lineup will be available starting on July 12th for $199 or $249. These phones are fully unlocked, work on all carriers and will be available at Moto's online store as well as Amazon, Best Buy, B&H Photo, Car Toys, Fry's, Microcenter, Sam's Club and Walmart. Pre-orders begin today, June 28th.
The first Moto G was released in November of 2013, and was an instant success. Offering nearly everything high end phones did, but for a price tag of under $200. It went on to be Motorola's best selling smartphone in history.
Over the past few years the company has continued that trend, with the most recent Moto G 3rd Gen being released in July of 2015. It was arguably the best phone available for $179 or $229 and had an aluminum design, 13 megapixel camera and more. It's consistently made our list of the best smartphones under $200, and now Motorola has three models to offer prospective buyers here in 2016.
Read: Moto G 2015 Gen Review: The Best Budget Phone
Instead of offering one or two phones, Motorola released three. One being extremely affordable, then one to replace last years model with a big 5.5-inch display. Then last but not least, is the all-new Moto G4 Plus with a big fast battery, great 16 megapixel camera and a fingerprint scanner for enhanced security. Our link at the top of the page went over all the details about these phones and their 8-core processors, so check that out first, then read on for release date details.
Moto G4 Release Date Breakdown
This year looks to be their best yet, delivering tons of variety and customization, with options that everyone can appreciate. However, they aren't available in the United States quite yet. Motorola is starting in Brazil and India first, like we've seen in the past, but these phones hit the US unlocked on July 12th.
The Moto G4 and G4 Plus were released in Brazil on May 17th, and the high-end G4 Plus arrived the same day in India. However, those in the United States or Europe don't have to wait too much longer.

Moto confirmed the entire G4 lineup will be coming to North America, Europe, Latin America, and Asia Pacific in the near future. The press release states the cheaper Moto G4 Play will be available "this summer" while nothing was said about the other two. Now a few months later, and Motorola has confirmed both will hit retailers and their online store on the 12th of July for relatively low price points.
Moto G4 Carriers
Of course buyers are likely wondering if carriers will sell the new Moto G4, G4 Plus or G4 Play, and when they can get them. While carriers most likely won't sell these directly, they are unlocked to work with any and all carriers.
Powered by a Qualcomm Snapdragon processor and a radio that supports all major networks, these phones will work on AT&T, T-Mobile, Sprint or Verizon Wireless. As well as prepaid carriers like Cricket or MetroPCS.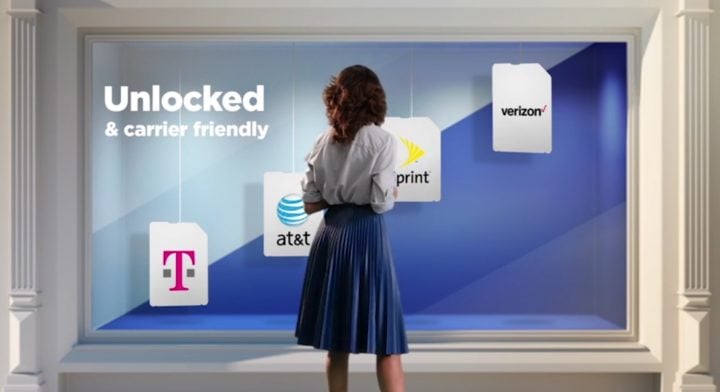 Buyers will be able to swap the SIM card out between all major carriers in the United States, and likely do the same in many regions around the globe.
As for actual carriers offering these phones, we're not yet sure. In the past Verizon and others have sold the Moto G on contract or outright for $179, but we'll have to wait and see. Being sold unlocked is the best route, as they're free of carrier bloatware and receive faster software updates.
Moto G4 Price
Until today we didn't have any concrete details regarding the price, as Motorola announced these phones with no release date or pricing plan in mind. Now though, with just over two weeks before availability, all the details are now available.
The cheap model for average buyers or those on a budget will be the Moto G4, starting at $199 with a higher RAM and storage model costing a little more. Then, the impressive Moto G4 Plus with the fingerprint scanner, more powerful 8-core processor and other upgrades will hit the market starting at just $249.
We say "starting" because both smartphones can be bought with more storage or customization that will increase the price. Either way, $199 or $249 for these well-rounded 5.5-inch 1080p smartphones is a great price that all buyers should consider. Stay tuned for more details and a full review in the near future.