Moto G4 Release: Everything You Need to Know
Back in May Motorola and Lenovo announced the all-new Moto G4 after months of rumors and speculation, but with a twist. Revealing a trio of budget devices for those looking to do and get more from their device. The G4 series are well-rounded smartphones at a low price that don't compromise in battery life, the camera, or security.
Now that they're official and coming soon, here we'll be going over what buyers need to know about the Moto G4, G4 Plus and the even cheaper Moto G4 Play. The company was recently bought by the PC giant Lenovo, but the core values of the Moto G remain. Offering the best smartphones possible for those on a budget.
Read: Moto G 2016 Release: What We Know Right Now
Earlier this year rumors suggested Motorola would unveil two new devices. One with a 5-inch screen and another with a large 5.5-inch display and a fingerprint scanner. In May though, Motorola confirmed the Moto G4, the G4 Plus and G4 Play. Here are the details about all three.
https://www.youtube.com/watch?v=Y2gSyGRs2j0
The Moto G has been Motorola's most popular and best-selling smartphone over the past few years. Giving buyers nearly everything a flagship smartphone would have to offer, with a few compromises, for under $200. They sold more than any Motorola smartphone to date, and it makes sense to continue that trend.
Only this year Lenovo and Moto want to cash in on the strategy by releasing three different models. Two of the new Moto G4's have a big 5.5-inch HD display, great specs, a micro-SD card and run the latest version of Android 6.0.1 Marshmallow. However, they each have a few small differences to separate them from the others. Allowing potential buyers to choose exactly what's right for them, without breaking the bank.
The Moto G4 Play is the cheapest of the bunch and only a 5-inch screen, likely set to replace the Moto E, then the other two are higher-end with the Plus being the best choice out of the bunch.
Moto G4
First up is the traditional Moto G4, which is the 4th generation of this lineup. Following it's 3rd Gen sibling from 2015 this model has a bigger 5.5-inch 1080p full HD display, metal frame for added durability, water-resistant nano coating, an excellent 13 megapixel camera and all-day battery life.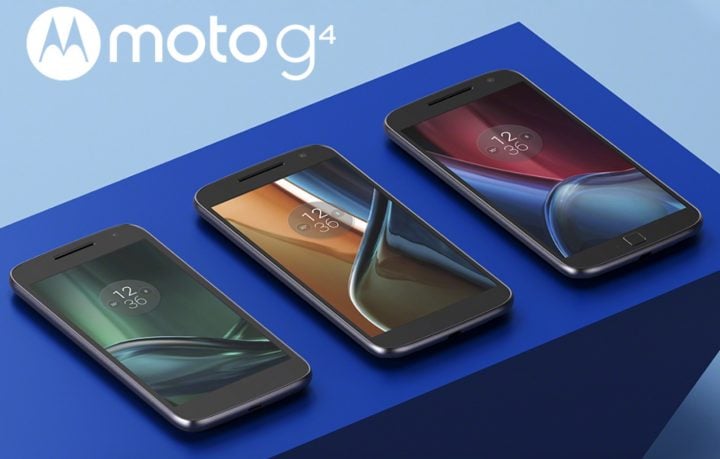 It essentially has everything we received last year, but with a bigger screen, better camera, longer battery life, powerful 8-core processor and the usual Moto-Maker customization.
Moto G4 Specs
5.5-inch 1920 x 1080p Full HD Display
8-core Qualcomm Snapdragon 617 Processor with 2GB of RAM
16/32 GB of storage with a micro-SD slot for expansion
Android 6.0.1 Marshmallow
13 Megapixel f/2.0 Rear Camera and 5MP wide angle front
3,000 mAh Battery with Turbo Charging
6 Hours of Battery after 15 minutes of charge
Black/White and MotoMaker Replaceable Shells for customization
153×76.6×7.9-9.8mm and 155g
Carrier Unlocked (AT&T, Verizon, T-Mobile & Sprint support)
more
The dual front facing speakers appear to be gone, but as a result we have excellent battery life and a better camera experience. The new G4 bridges the cap between flagship devices like the Galaxy S7, but at a much lower price point.
The Moto G4 is available for pre-order today, starting at $199, and will be released on July 12th on Motorola.com and many retail partners like Amazon, Best Buy, Walmart and more.
Moto G4 Plus
The new and improved Moto G4 Plus is essentially the same as the regular G4 above, but with a few added features for those who'd like to stay in budget, yet still get a premium experience.
It still offers a vivid 5.5-inch 1080p HD display, 8-core processor and 3,000 mAh battery with Turbo Charging, but Motorola added a better 16 megapixel camera with laser and phase detect autofocus. They claim it bests the iPhone 6s and many high-end smartphones. That's a bold claim.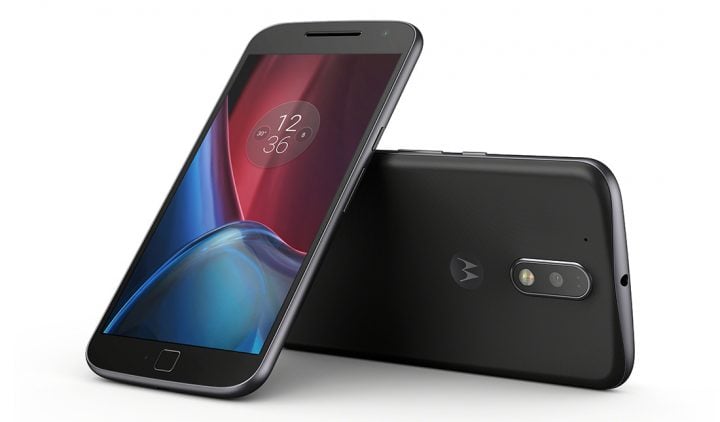 That isn't all either, the G4 Plus also comes equipped with a front-facing fingerprint scanner for enhanced security, Android Pay and more. It also has an option to increase performance and storage with 4GB of RAM and 64GB of internal storage model.
The Moto G4 Plus starts at $249 and goes up from there based on storage, RAM and customization, is available for pre-order June 28th and will be released on July 12th with support for any and all US carriers.
It has everything the regular model does, and more, as well as the same customization options from Motomaker.com. The Moto G4 Plus could be the best budget smartphone of 2016.
Moto G4 Play
Last but not least, Motorola surprised everyone with a 3rd smartphone, the Moto G4 Play. This device is on the lower end but is a well-rounded and "reliable" phone for those truly on a budget but don't want to compromise too much. It's nice, but paired down compared to the others.
The G4 Play has a smaller 5-inch 720p HD display, a lower Quad-core processor, 2,800 mAh battery with no Turbo Charging support, and only 2GB of RAM and 16GB of internal storage. It also drops down to an 8 megapixel rear camera and only comes in Black or White, with no customization or replaceable backs to change colors. The press release states it runs a "Pure, clutter-free version of Android" suggesting it will be stock, without some of Motorola's enhancements we've seen from other "vanilla Android" devices.
Again, the new G4 Play will likely replace the cheap Moto E from previous years, but the company made no such comments during the announcement. It may not come to the United States and wasn't mentioned in the launch details today, so we'll have to wait and see.
Moto G4 Release Date
The Moto G4 and G4 Plus were released in Brazil and India back in May, but weren't made available for pre-order in the United States until June 28th. These two phones will officially be available on July 12th starting at $199 and $249 from Amazon, Best Buy, B&H Photo, Car Toys, Fry's, Microcenter, Sam's Club, Walmart and Motorola's online store.
If these phones don't have quite enough power for some, consider another phone from Motorola coming later this summer in the Moto Z. It's a high-end all metal phone with modules that attach to the back and transform it into much more than a smartphone. Buyers have plenty of choices from Motorola in 2016.