Moto Maxx Rumors Emerge as Moto X+1 Release Nears
Motorola's DROID HD MAXX and new Ultra MAXX smartphones have been extremely popular on Verizon, most notably for having a massive battery bigger than most other phones available today. However, it appears the Maxx brand may be expanding.
In August of 2013 the first "Moto" smartphone was announced and released, the company's Moto X flagship smartphone. Lately all the reports and rumors we've been hearing are centered around a new, bigger, Moto X+1 with a 5.2-inch display, but Motorola should have a few more smartphones prepared for an August announcement.
Read: Moto X+1 Images Emerge in New Leak
This week new details have emerged that Motorola has trademarked a new smartphone being called the Moto Maxx. In previous years the Maxx branding was reserved for their DROID linup with Verizon, but that moniker could be coming to the rest of the Motorola family. A Moto Maxx with Motomaker customization could be in the cards.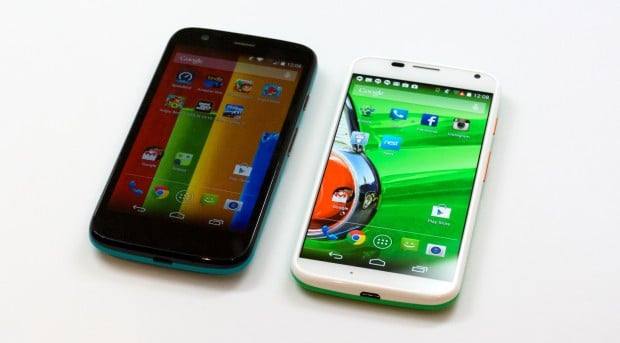 Over the past few years Motorola has been releasing impressive smartphones like the RAZR HD, and RAZR HD MAXX on Verizon Wireless. Two phones being nearly identical except one offers a massive 3,300 mAh battery and additional storage, which is the MAXX. The same approach has been used for a few years with Verizon, and that awesome concept may soon be an option for the upcoming Moto X+1.
Over the past few months we've been hearing more and more about the successor to last years Moto X. It's being called the Moto X+1 (for now) and will reportedly offer everything the original did, and more, as well as tons of additional customization features. The Moto X was released with over 18 different color options, accent colors, engravings and even wood backs like bamboo or walnut, all completely customizable by the buyer for free.
Read: Moto X in Walnut Wood Hands-on (Video)
All the customization mentioned above was revealed in August of 2013 for the Moto X, and reports and rumors are suggesting Motorola's next smartphone will debut again next month, following a yearly release cycle.
While we can't be sure the Moto Maxx mentioned today will be a customizable Motomaker.com handset, the Moto branding is now what most phones are called these days. Hense the Moto X, G and E. This could just simply be the next DROID for Verizon Wireless coming sometime later this year, but most likely we'll see a Moto X+1, and a Moto Maxx both revealed next month and quickly released to the public. However, the Moto X+1 name could just be a placeholder, and the Moto Maxx will be the official name come release date.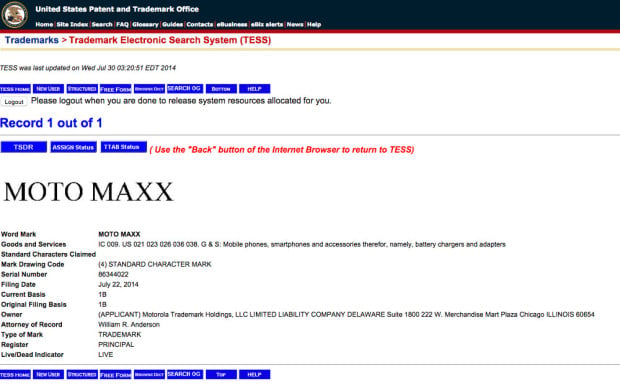 It's too early to tell what Motorola has planned, but we know a successor to the original Moto X is coming soon, and the DROID offering for Verizon Wireless should be quickly behind it. Meaning the next few months will be important as Motorola delivers their smartphones for 2014 to take on the Galaxy S5, LG G3, and incoming iPhone 6.
While neither device has been confirmed, it's safe to assume both a successor to the Moto X, and a follow up to last years DROID lineup will be coming sometime this year, most likely in August.
That being said, if Motorola can deliver a new and improved Moto X+1 with the rumored 5.2-inch 1080p HD display, Android 4.4.4 KitKat, dual-front facing speakers, a 2,800 mAh battery, and all the customization from last year. Then also offer the same thing in a Maxx version with a huge battery, they'll have a competitor for the best Android smartphone of 2014 on their hands.
If an August reveal and release date is going to follow the footsteps of the Moto X last year, some official details or announcements from Motorola should be coming sooner rather than later. We'll update the moment we know more.