Moto X Discounts Arrive as Moto X+1 Release Rumors Swirl
Motorola's flagship smartphone from 2013, the Moto X, is receiving a few heavy discounts this week as a successor is quickly approaching. Lately we've been hearing more and more about a new Moto X+1, but the release date may not be what many expected.
Today Motorola announced that for two days later this week the impressive Moto X will be available online with a huge discount. The phone is being sold with a "because it's summer" sale price on June 4-5 of $100 off. Making this a pretty excellent purchase for anyone on a budget.
Read: Moto X in Walnut Wood Hands-on
June 4-5th the 32GB Moto X (no deal on 16GB) will be $100 off and users will be able to select their carrier of choice, and of course all those customization options from MotoMaker.com as well. Regularly $449 the 32GB Moto X will be just $349 for two days. Could this be a sign a successor is coming soon?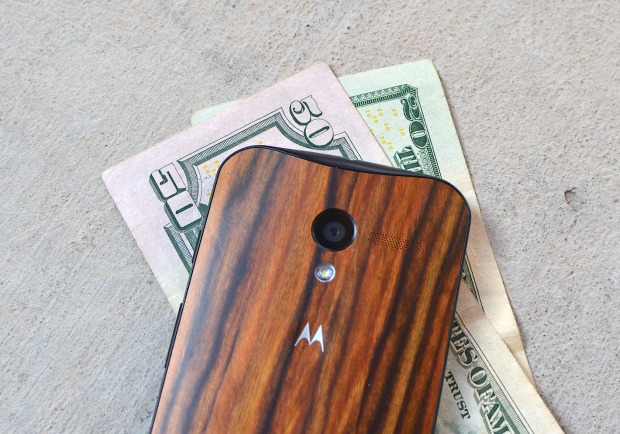 As a reminder the $349 price mentioned above is completely contract free, no hand-cuffs to a carrier required. Meaning you'll be buying the Moto X for AT&T, Verizon, T-Mobile, or Sprint completely contract free directly from Motorola for $349, making this a pretty sweet deal.
With the LG G3, Galaxy S5, and HTC One M8 all already officially launched this year, consumers are starting to look at what else will be available. While the Moto X is still an excellent choice for the price mentioned above, especially contract free, there's a new Moto X+1 on the horizon that should have prospective buyers excited.
We've been hearing small chatter about the Moto X+1 for months, as well as a few potential name and price leaks on Motorola's own website last month.
Read: Moto X+1 Rumor Roundup: What We Know So Far
Overall the details and information surrounding the new Moto X+1 are quite thin, but we should be learning more as the summer months progress. Many were expecting a release sometime in August to follow the original Moto X in 2013, but sadly that may not be the case.
Buyers and Motorola fans were hoping the new smartphone would launch around the same time-frame as the original last year, but with such few details available it's hard to say. That being said, a few new rumors and concepts have emerged that should have users excited.
This weekend the highly accurate and famed leakster @evleaks reported the Moto X+1 won't arrive until the very end of the summer. In fact, he claims users and buyers shouldn't expect a release date until the last days of September. Making this new smartphone a long ways away, and potentially in trouble trying to complete with the iPhone 6 and Galaxy Note 4.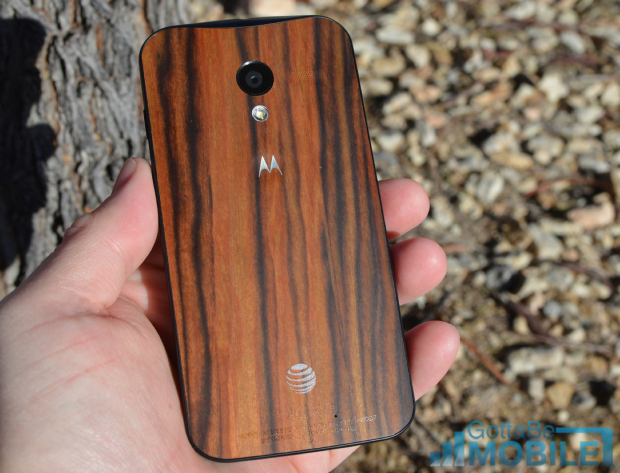 Rumor has it the all-new Moto X+1 coming later this year will have some pretty awesome customization options for buyers too. Along with the same wood back shown above and over 20 different customization colors for the back, accents, and more, we're also hearing multiple genuine leather designs will be available. As in the rear will be covered in a customized and stylish leather.
As a reminder, we've been hearing the Moto X+1 could come with a 5-inch 1080p HD display, a newer Qualcomm Snapdragon 800 quad-core processor with 2GB of RAM, and a few other stunning new features. Those specs aren't as high end as the new Galaxy S5 or LG G3, but Motorola isn't aiming to offer the latest and greatest. Instead we're getting an all around excellent device full of customization, at a price that most users can hopefully afford.
Motorola was recently sold by Google to Lenovo and we've yet to hear any plans since the sale, but expect Motorola to make some formal announcements this summer as more and more Moto X+1 leaks continue to surface.

This article may contain affiliate links. Click here for more details.