Moto X 2013 Android 5.1 Lollipop Update Delayed for Some
Earlier this month the highly anticipated and long awaited update to Android 5.1 Lollipop for the original 2013 Moto X started rolling out in the United States, but we're hearing a few issues caused the update to be temporarily halted.
Back on July 8th AT&T announced the original Moto X Android 5.1 Lollipop update had been approved and was rolling out for users. This followed updates to the Moto X outside the United States, the 2014 Moto X, and many other recent updates from Motorola to Android 5.1 Lollipop.
Read: Motorola Android 5.1 Lollipop Update Breakdown [July]
However, over the past few weeks we've been seeing more and more complaints about the update to Android 5.1 for the original Moto X. Countless users have emerged over at the XDA Developer site, Reddit, Android forums and more to discuss issues since accepting the software update. Read on for more details.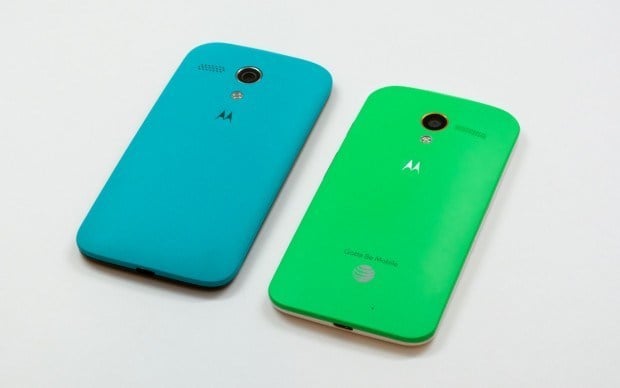 Yesterday AT&T announced that the original 2013 Moto X Android 5.1 Lollipop update has been temporarily suspended, or delayed, and the carrier and Motorola will need to look into and address a few problems before the update resumes. Android 5.1 has already arrived for the unlocked Moto X, the Sprint variant, and many around the globe.
At it stands right now the original Moto X Android 5.1 Lollipop update has yet to arrive for Verizon Wireless, and those who didn't get it on AT&T, won't get it until the update is resumed by the carrier.
Here's what AT&T had to say regarding the situation:
Effective July 20, 2015, the Android 5.1 (Lollipop) software update for the Moto X (XT1058) has been temporarily suspended. We apologize for any inconvenience and are working to resolve this issue as quickly as possible."
AT&T confirmed the update has been suspended, but offered no additional details as to why. Considering the update started nearly two weeks ago most owners have likely already received it, but if not, the wait will now be even longer.
After digging through some comments and forums it appears the update from Android 4.4 KitKat to Android 5.1 Lollipop for the original Moto X is causing some problems. It's a massive update with an entirely new look and feel to Android, tons of new features and changes, and there appears to be a few issues along the way.
Read: Android 4.4 KitKat vs Android 5.0: What's New in Lollipop
Owners are reporting poor battery life, some odd static noises or sounds coming from the device, and reboot issues. There has also been a few reports that after each reboot the device has to "optimize apps" which is something typically only done once after major software updates. This can often times take over 10-20 minutes, which is an issue many owners have complained about.
There is a known memory leak issue in Android 5.1 Lollipop that was fixed with the small update to Android 5.1.1 Lollipop, which could be part of the reason for this delay, but with no other comments from AT&T or Motorola it's hard to say what is causing this delay.
Those with the original Moto X on AT&T who received the update, are you experiencing any issues? And for those who've yet to receive it, the update has been delayed, and we expect it to resume in the near future once the problem causing this delay has been fixed. We've reached out to Motorola, and will report back once we know more details regarding the situation.