Moto X (2014) Android 6.0 Update Released in the U.S.
Back in November a little over a month after Google announced and released the update to Android 6.0 Marshmallow, Motorola started pushing the new software release out to select users. The new Moto X Pure Edition and others have received Android 6.0, and now today the Moto X 2nd Gen (2014) is getting Android 6.0 Marshmallow in the United States.
Last week Motorola announced the update for a slew of devices, confirmed many leaks, and stated that many Moto X and Moto G users were in for a treat, but we've yet to hear anything about the 2nd Gen Moto X from last year in the United States. It rolled out in Brazil and other regions, but no US carriers have released and update thus far.
Read: Moto X Android 6.0 Update Continues
A few days ago Motorola's own employee confirmed soak tests and final testing phases were underway for a wide array of devices around the globe, but today is all about the 2nd Gen Moto X from 2014. Multiple reports have confirmed the update is arriving as of late last night, or this morning for most in the US. Read on for more details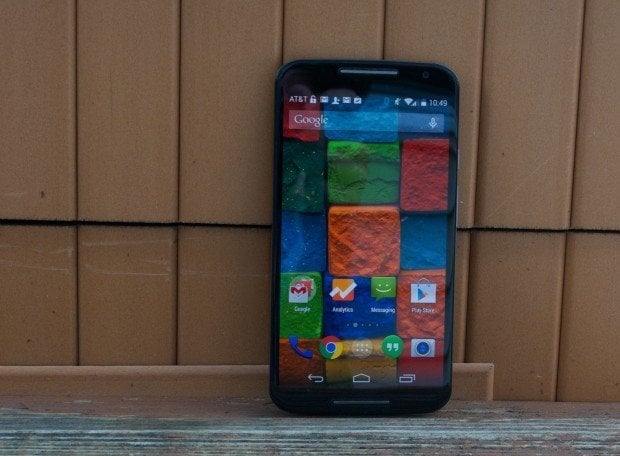 In 2014 Motorola released its second Moto X smartphone. Offering a bigger screen, better specs, more customization and a nice upgrade for old original Moto X owners. However, the phone wasn't available on all carriers. Only AT&T, Verizon and Sprint offered it, and T-Mobile decided to pass.
As a result Motorola released the 2014 2nd Gen Moto X "Unlocked Edition" or developer edition, that was sold on Motorola.com and other outlets. This doesn't have any ties to carriers, but works with most carriers stateside.
Today we can confirm the unlocked Moto X 2nd Gen is getting Android 6.0 Marshmallow as an over the air software update in the United States, Brazil, Canada, the UK, India and possible other regions. Essentially almost a global release of Android 6.0 Marshmallow for the unlocked Moto X 2nd Gen.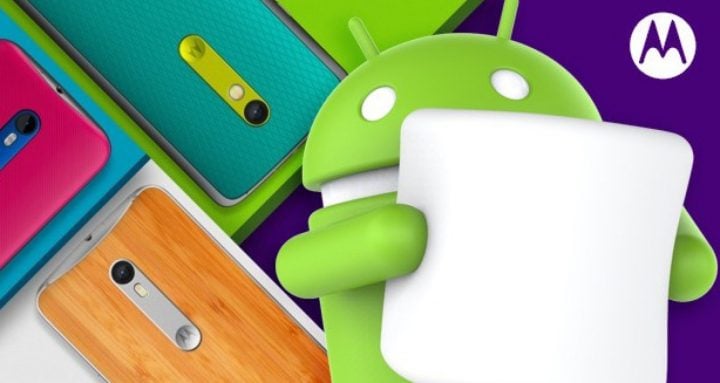 The Moto X Android 6.0 update is nearly 900MB in size, almost 1GB, so users are recommended to download and install it over a WiFi connection, rather than use carrier data. Owners should be on the lookout for a notification to appear in the next few days, or can go into settings > about phone > check for updates to get the latest version of Android right now.
Read: Android 6.0 vs Android 5.1 Lollipop: What's New in Marshmallow
As many owners probably know, the update to Android 6.0 Marshmallow brings a lot of changes and new features. Users won't see too many changes at first glance, but there are tons of changes as detailed above and behind the scenes.
Android 6.0 Marshmallow brings improved performance and stability, a more secure Android with permission controls and monthly security updates, an improved set of volume controls, Doze battery life enhancements that promise nearly 30% better battery life and more.
Motorola specifically mentioned Doze for better battery, Google Now on Tap (long press home button) Android Pay for wireless payments, Direct Share, simpler volume controls and more, but there's also some Motorola specific changes on board. Motorola Migrate has been removed as Android 6.0 has an improved backup and restore system in place, that backs up add data and saves as well. Not to mention a new do-not-disturb sound profile and other things.
This is a large update for the Moto X, currently rolling out for the unlocked 2nd Gen released in 2014 around the globe. For now we've yet to hear from carriers in the United States, but most likely Verizon, AT&T, Sprint and more should be making announcements soon. Once the update completes, expect carriers to be up next. Stay tuned, and we'll report back as soon as Motorola or carriers confirm the software release for their version of this popular smartphone.

As an Amazon Associate I earn from qualifying purchases.