Moto X 2015: 5 Features We Want to See
There is a new Moto X on the way for 2015 that will likely be called the Moto X 3rd Generation. Over the past two years Motorola has delivered an excellent smartphone with great features, nearly stock Android and tons of customization. Here we'll go over a few features we want to see from the new Moto X in 2015.
Earlier this year the Moto X rumors were rather light, but as the summer continues and an expected August release date nears we're starting to learn more about what could be coming soon. Leaks have revealed many of the potential specs, like a better screen and improved camera, but that's not all buyers want.
Read: Moto X 2015 Concept Teases a Beautiful Design
All the Moto X 3rd Gen rumors we've seen so far are reporting similar details, lending credence to the idea that they could be accurate. Below we'll go over all the rumors regarding what's coming from the 3rd Moto X, along with some features we're hoping to see this year.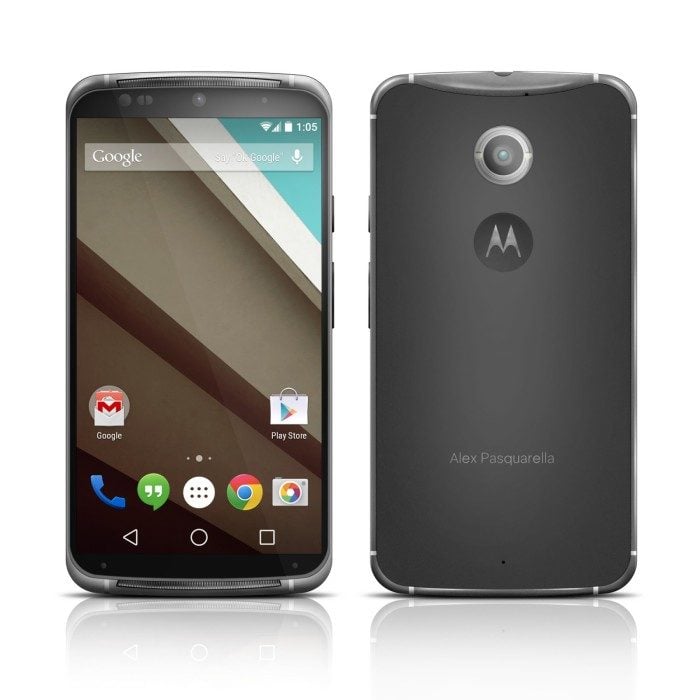 The first Moto X was announced and released in August of 2013, then last year a second model was both announced and released in September, just a bit later. This year we're hearing the same situation will unfold, and Motorola reps have confirmed on Twitter they're looking to stick to the same annual release cycle.
With each year Motorola has improved the specs, improved the screen and camera, and added additional customization. However, this year the 3rd generation Moto X aims to be the best yet, and will feature the first huge jump in specs across the board, making it one of the best Motorola smartphones ever released.
Here's what we want to see from the Moto X, along with all the rumored specs we've heard thus far.
Moto X 2015 Specs (Rumored)
5.2-inch 2560 x 1440 Quad-HD AMOLED Display
8-core Snapdragon 810 processor with 4GB of RAM
32/64GB storage with a micro-SD slot for user expandable storage
Android 5.1.1 Lollipop (then hopefully Android M)
16 megapixel rear and 5 megapixel front camera
3,280 mAh battery
more
As you can see above this year looks to have some major improvements in all aspects, and fix two key areas the Moto X didn't live up to the hype. Those being the mediocre camera performance, and small battery that didn't offer very good battery life.
Better Quad-HD Display
The original was only 4.7-inches and had a 720p HD display, which was smaller and lower resolution than the competition. Then last year they improved it to a bigger 5.2-inch display similar to the Galaxy S5, but it was only a 1080p HD display, while others were reaching for higher 2k screens.
This year we want an improved HD-AMOLED display with a higher 2560 x 1440 Quad-HD resolution. So far that's exactly what rumors are suggesting, which should be a welcomed addition for potential buyers. The screen will remain the same size, which is a perfect middle ground that isn't too big or too small, but be very crisp, clear, and colorful with a 2k resolution.
Improved Camera
Sadly the camera has kind of been a weak link for the Moto X lineup, even though last year they put a lot of effort into a better 13 megapixel lens. The front camera was still pretty bad, and the back was average at best, even though it had some neat quick launch controls.
In 2015 we want the new 3rd generation Moto X to have a much better camera, one that records 4K video, and optical image stabilization like all the competition offers. The Galaxy S6, LG G4, Note 5, and even the iPhone 6 Plus all have OIS.
Rumor has it Motorola will finally step up and introduce a better 16 megapixel rear and 5 Clearpixel front camera for wide-angle selfies. We've seen countless leaks suggest the 16 megapixel lens, but there's no word on how it will perform, or if they'll have optical image stabilization. If Motorola wants to compete, it needs this feature.
Sleek & Refined Design
The first Moto X had a pretty great design, and they stuck to the same overall look last year only the company made it bigger, and added dual front-facing speakers. This was a great improvement, but the device could still be better.
For the third year we're expecting some sort of design changes, but that would also mean remaking the entire customization system currently in place for leather, wood, and different colored backs. Motorola put a lot of effort into the customization, and if they wander too much from the design they had last year it will cost a lot. But as HTC knows, if you keep the same design too long, buyers won't be happy.
The image above is a concept fan-made render that is actually very impressive. It has the same overall look and feel as last year, the subtle curves on the back, but redesigned the front with a sleek look. The front speakers have been pushed to the edges, trimmed down the bezels a little, and it just looks very sharp.
We're hoping Motorola (now owned by Lenovo) does something to shake up the design a little bit and give buyers a reason to get the new Moto X this year. Something like the phone above could certainly turn some heads, but we'll have to wait and see. The dual front speakers need to stay, and we could see an improved aluminum bezel around the device following the success of the 2nd Gen Moto X last year.
Fingerprint Scanner & USB Type-C Port
There are two major hardware updates that will be coming to more and more smartphones later this year, and into 2016. Those being fingerprint scanners for enhanced security, login controls, and Android Pay, and USB Type-C for universal (either side works with the plug) and faster transfer speeds charging cables.
With Android M, which Google announced in May and is set to release this fall, fingerprint support will be natively built into Android. This way we won't have to rely on Samsung or HTC's tossed together platform for fingerprint security. It will also make tap and pay with Android Pay or Google Wallet easier, and more secure.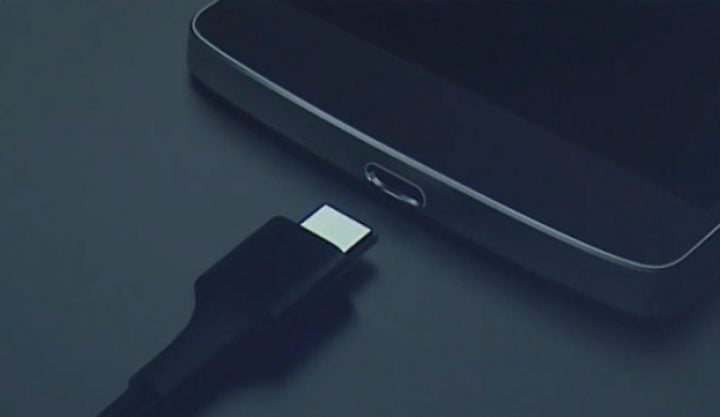 Google teased fingerprint support on upcoming Nexus smartphones, USB Type-C connectors as the standard for Android devices, and more at its annual Google I/O event. We're hoping Motorola makes the M logo on back a fingerprint scanner for security, or some sort of quick-lauch button like initial rumors suggested.
Type-C USB connectors will charge the device faster with the latest Turbo charging features, enable faster data transfer, and the plug will work in either direction, vs only one way with current micro-USB cables. They're also extremely durable, and users won't have USB cords falling out failing to charge devices, and ports eventually getting lose and failing. We want both of these on the new Moto X, but that's probably wishful thinking.
Even More Customization
The original Moto X had a bold plan that somewhat paid off. That being full customization by the end user with MotoMaker.com. Buyers could choose from over 18 different color options, accent colors for the buttons and around the camera ring, and eventually real wood backs.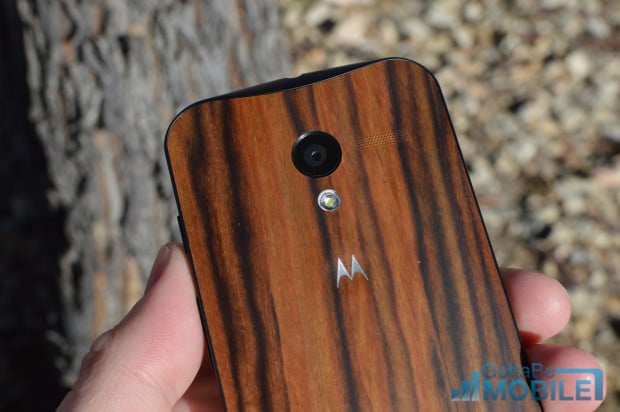 With the 2014 Moto X we received even more wood options, additional colors, team color themes, and genuine handmade leather for the back. The leather was by far the best, and we're hoping Motorola has even more options in 2015. The new LG G4 has six genuine hand-made leather backs that give the Moto X a run for its money, as they offer different textures, and we fully expect Motorola to beef up customization even further with this 3rd generation release.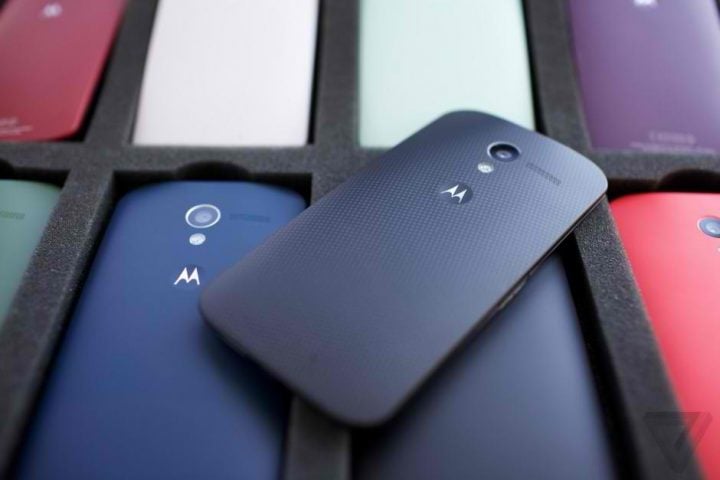 We can expect even more colors, additional wood back designs and textures, more leather options and hopefully additional textures, not to mention the option to maybe completely customize images and more for the backs. Make our devices truly customizable, not just a few different colors or materials. This would be a great move by Motorola, one that will get even more buyers on board.
If Motorola can offer a device with some of the top-tier specs mentioned above that have been showing up in more and more rumors, tweak and improve the camera and deliver a stunning new design and more customization than ever, it could have a serious LG G4, Galaxy S6, and iPhone competitor coming later this summer.
Last year the Moto X 2nd gen arrived over a month later than the first model, and we're hoping that isn't a growing trend. If anything, Motorola needs to release the new Moto X for 2015 earlier, not later. Meaning an early August announcement and August release date, and not let the launch get pushed back into September. The company faces strong competition this year, and the sooner its latest flagship gets out, the better.
These are just a few of many different things we hope to see from a new Motorola smartphone later this year. The company offers a nearly stock Android experience with a few neat features with voice controls, Moto Assist, and a few others, and we're expecting Motorola to further refine its software experience without changing all aspects of Android 5.0 Lollipop, and eventually Android M. What would you like to see from a new Moto X?