Moto X 2015 "Pure Edition" Release Date Breakdown
Today after tons of excitement and a bit of confusion, the dust settled and Motorola revealed the all-new 3rd Gen Moto X for 2015, which will simply be called the Moto X Pure Edition. Here we'll be going over a few additional details, as well as a release date breakdown for the new Moto X.
This afternoon Motorola actually announced the Moto X Style, the Moto X Play, and a new 3rd Gen Moto G. The Moto G is available today for $179, the Moto X Play will not be released in the United States, and the only one of any importance to US consumers is the Moto X Style. However, it will be sold here as the Moto X Pure Edition, and it won't be in carrier stores.
Read: Moto X Style vs Moto X Play
Confused yet? Here we'll try to explain what's going on, what the new 2015 Moto X has to offer, the price, and when you'll be able to buy one. Head on past the break for all the details about the new 3rd Gen 2015 Moto X.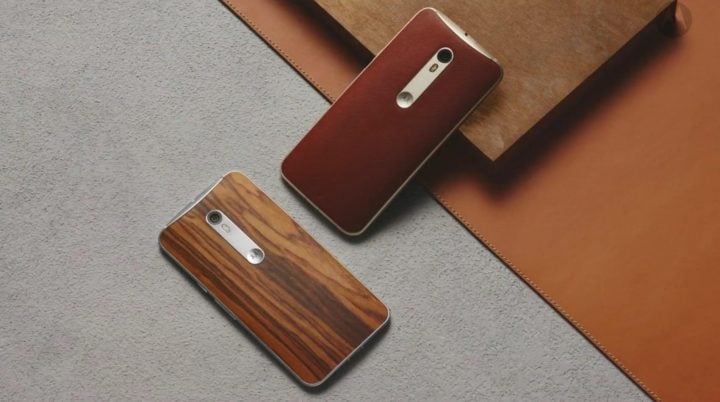 What is all comes down to is the new Moto X will have tons of customization options similar to previous years, and is an excellent all-around smartphone that will retail for only $399. The focus was on making a bigger, faster, better smartphone, one that looks great but doesn't break the bank. The company did it in a confusing way, but the Moto X for 2015 is still an excellent device worth considering.
The 3rd Gen Moto X for 2015 will be sold in the United States from Motorola.com and customized through MotoMaker.com, available at Best Buy, and sold directly through Amazon as well. So far, it looks like carriers will not offer the new Moto X. However, the smartphone will work on all carriers in the United States. That means you can buy it outright from anywhere mentioned above, and throw in a SIM card from Verizon, AT&T, T-Mobile, Sprint, Boost Mobile, MetroPCS, and anyone else, and it will work. For those wondering, yes, Verizon and Sprint use SIM cards for 4G LTE data connectivity.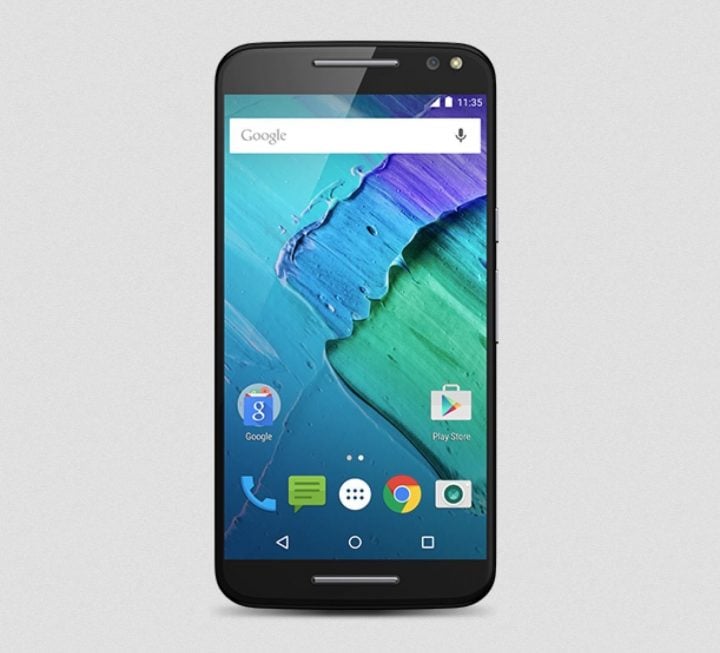 The new Moto X supports universal 4G LTE, and is completely carrier agnostic and unlocked. This is a big and bold move, but the average consumer buys phones from carrier stores, not online, so we'll have to wait and see if this plan pays off. With that said, here's what you need to know.
2015 Moto X Pure Edition
In 2015 Motorola's new Moto X smartphone will have a massive 5.7-inch Quad-HD display, similar to the Galaxy Note 5 and many other recently released smartphones, a much improved 21 megapixel camera, tons of customization, and runs pure stock Android 5.1.1 Lollipop. There's no software on top like Samsung's TouchWiz or HTC Sense, and there will be NO carrier apps like AT&T Mail, Verizon Navigator, T-Mobile TV, Sprint ID. None of it. All of that is completely gone.
This will be a stock Android 5.1.1 Lollipop smartphone with a few additions added in by Motorola, like Moto Assist, Display, Voice, and other tools. It has a lot to offer, and here's the full breakdown.
Moto X Pure Edition Specs
5.7-inch 2560 x 1440 Quad-HD Display
6-core Snapdragon 808 processor with 3GB of RAM
16/32/64 GB of Storage with a Micro-SD slot for expandable storage
21 Megapixel F2.0 Rear and 5 Megapixel Front Camera (front and rear LED flash)
4k Video, HDR Video, Slo-Mo Video and more
Pure stock Android 5.1.1 Lollipop
Dual Stereo Sound front speakers
Aluminum Design
3,000

mAh

battery with the world's fastest "TurboPower" charging
Unlocked with Universal 4G LTE (Verizon, AT&T, T-Mobile, Sprint, etc.)
Water-repellent coating
Customization with Rubber, Wood, Leather, Metallic Accents & more)
The new Moto X in 2015 has a bigger screen, a camera they claim will be in the top three for the best camera on any smartphone, and even a flash in the front for the "selfie" camera. It comes in three storage configurations, a micro-SD slot for owners to expand storage, a big battery that charges faster than any smartphone on the planet, and can be customized with tons of colors or materials as the buyer sees fit.
2015 Moto X Release Date
The new Moto X Pure Edition for 2015 was announced today, but sadly won't be available until September, similar to previous years. During the announcement this morning Motorola confirmed the new Moto G is available today, the Moto X Play will hit Europe and other countries in August, but those in the United States will have to wait until September to get the new Pure Edition 2015 Moto X 3rd Gen. Or whatever you want to call it.
All Motorola announced was that it would be released in September, and we have no details regarding an actual date, but hopefully it's during the first few weeks, or it will get overshadowed by the new iPhone 6s.
This aligns with earlier reports, where Motorola confirmed that this years Moto X would be released around the same time as previous models, as the company wants to keep to the same annual release cycle year in and year out. That being said, carriers apparently will not offer the new Moto X.
If you bought the original or a Moto X in 2014, and want the bigger better version that was announced today, you'll have to buy it online. As we said above it will only be available from Motorola.com, Best Buy, or Amazon.
Carriers
Apparently none. From what we understand Motorola doesn't want to deal with them, and the Pure Edition will work with all US carriers and have no bloatware. This allows for a smoother and fast update process without carrier approval, no bloatware and apps taking up storage, and more. We're not sure how easy it will be to get Verizon or Sprint to let us activate the device on their networks, and some carriers could offer it, but from what we're reading Motorola looks to sell this completely without the help of US carriers.
2015 Moto X Price
Considering the new Moto X Pure Edition comes with a huge 5.7-inch 2k resolution display, a big 3,000 mAh battery, what they claim is one of the best cameras on the market and tons of customization, it will only cost $399. Well, starting at $399. This means it's one of the cheapest flagship smartphones available in 2015.
Moto X Pure Edition 16GB – $399
The new Moto X Pure Edition with 16GB of storage will be $399, and users will be able to completely customize it with more storage (32 or 64GB) and change the back to rubber, leather, or natural wood, but all at an additional charge. The wood backs were $25 last year, and the leather was a similar price as well.
We're assuming the 32GB will be $429 or $449, and the 64GB option will be $449 or $499, but we'll have to wait and see. All that Motorola announced today is that it will start at $399, and be released in September. If you're interested in this brand new smartphone there will be a little wait before you can buy it, and in the meantime more details are available here.

This article may contain affiliate links. Click here for more details.