Moto X 2015 Release Date Rumors Emerge
The original Moto X was released in August of 2013, and the new Moto X 2nd Gen was released in September of 2014. And while the device is still considered somewhat new, we're already starting to see small reports regarding the newer Moto X for 2015. We've yet to see any rumors of the device, but a few new comments should have potential buyers excited.
Last year we didn't start to see credible rumors or release date rumors about the Moto X 2014 until August, but this year things are kicking off months earlier. This doesn't mean we can expect the new smartphone to be released earlier than previous years, but it's a good sign that more information will be coming soon.
Read: Moto X 2014 Review
While the leaks haven't started to arrive yet, nor do we have any details surrounding what to expect or what Motorola has in store, it's only a matter of time before leaks start to surface. This year though, things could be different as Motorola is now owned by Lenovo, but read on for the latest small bit of information about the 2015 Moto X.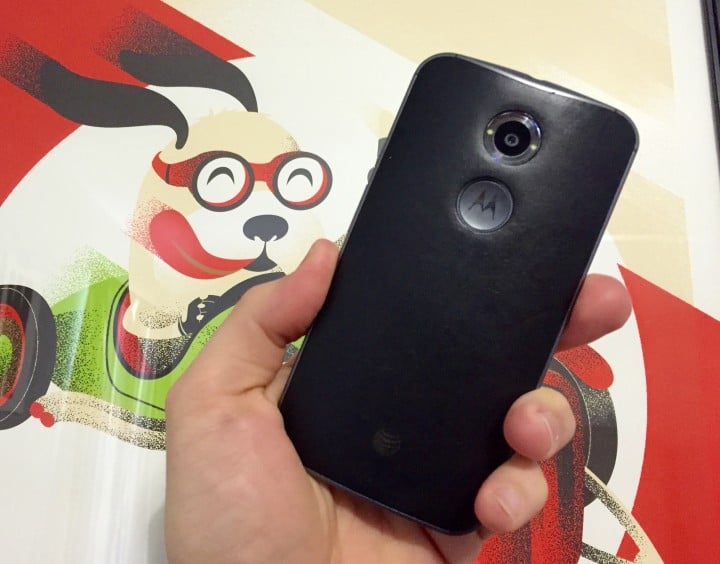 This week Rick Osterloh, President at Motorola, took a few moments to answer questions on Twitter and revealed a few key things for the smartphone and tablet manufacturer. And while he didn't have too much to say, or spilled the beans on any new devices or release dates, Osterloh did give us a good idea of when we'll see a new Moto X in 2015, along with the lack of any plans regarding a new tablet from the company.
The Moto X has been announced and released roughly around the same time for the past two years. That being August and September. When asked on Twitter if we can expect the same thing for 2015, here's what the President of Motorola Mobility had to say.
.@northead we try to stay on a roughly annual cycle for all of our products including Moto X. #AskRickO

— Rick Osterloh (@rosterloh) March 25, 2015
Rick simply stated that the company tries to stay on roughly the same annual cycle when it comes to releasing all of its products, and that includes the Moto X. Now this doesn't mean that the 2015 Moto X will come in late September just like it did last year, but it's a pretty good indication as to when we can expect it to arrive.
With both Samsung and HTC releasing their devices already, set to hit shelves on April 10th, and rumors already in full swing regarding the new LG G4, most likely Motorola is working hard to deliver an excellent new smartphone, and do so soon. We're expecting some leaks and details to start rolling in this summer, possibly before the August rumors last year, and a formal announcement in August. Hopefully this year they can deliver a new and improved Moto X faster than in 2014, but we'll have to wait and see.
All this really tells us (and potential buyers) is that a new Moto X for 2015 will likely be announced and released around August or September. Those dates could change, but we can't say for sure.
That isn't all Rick Osterloh was vocal about on Twitter either. The president also made some remarks regarding Android tablets, and for any Motorola XOOM or XYBOARD tablet lovers, we have bad news. It doesn't look like Motorola will be making a new Android 5.1 Lollipop tablet anytime soon.
.@broota_sumer @Motorola On Tablets, we don't have any plans, but @lenovo has lots of great offerings here (e.g., Yoga). #AskRickO

— Rick Osterloh (@rosterloh) March 25, 2015
He claims that Motorola doesn't have any plans to release an Android tablet in 2015, but that its new parent company, Lenovo, has lots of great options in the Yoga tablet lineup. This means that we don't expect to see any Motorola tablets, but that Lenovo will continue to deliver their mid-range Android tablets all year long.
Also, taking into consideration his earlier statement about all devices from Motorola being on roughly the same release cycle, we can expect to see a new Moto 360 smartwatch later this year, a Moto E, and of course a new Moto G 2015 as well. We're still probably a few months out before any leaks or solid rumors start to emerge, but once they do, we'll be sure to update with all the information.