Moto X 2015 Rumors Take Surprise Turn Ahead of Release
For months we've been hearing reports about the all-new Moto X 2015 smartphone, and it's finally set to be announced tomorrow in New York City. Today though, a brand new set of rumors have emerged one day before the launch that are taking a surprise turn regarding what to expect.
The Moto G has leaked more times than we can count, but the 3rd Gen Moto X for 2015 has managed to remain somewhat of a secret all summer long. And while we've received countless leaks about the specs, and even some photos of the devices last week, the final details are still somewhat of a mystery.
Read: 2015 Moto X Release: 3 New Details Emerge
Today though, the extremely popular and often accurate HelloMotoHK account on Google+ may have just revealed the Moto X and all it has to offer. In a surprise turn of events, this may be the best phone released in 2015. Read on for all the latest details.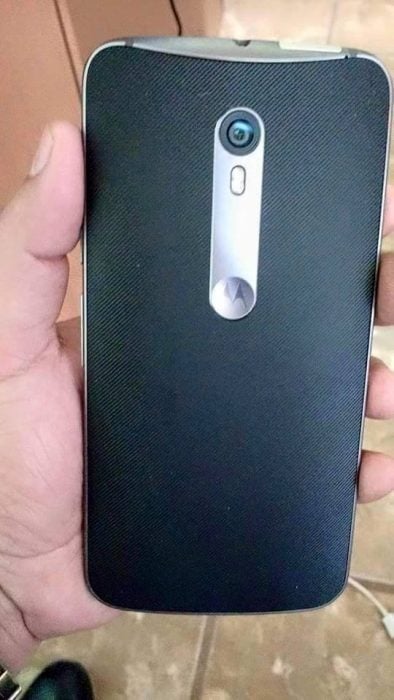 For months we've been hearing different reports talk about a 5.2-inch screen, a better camera, and possibly a much bigger battery to fix a few of the biggest complaints from Moto X users. Those being the poor camera and battery performance. However, the last week rumors claim the screen will actually be much bigger, coming in at 5.5-inches and approaching "phablet" status, and now here's what we know.
According to HelloMotoHK, who's very close to Motorola and often accurate with information, here's what we can expect to be revealed tomorrow morning. Well, one of multiple new devices that will be announced.
Moto X 2015 Specs (Rumored)
5.5-inch 1920 x 1080p HD Display
6-core Snapdragon Processor with 3GB of RAM
21 megapixel rear and 5 megapixel front camera
Huge 3,600

mAh

Battery
Android 5.1.1 Lollipop
Micro-SD slot for storage expansion
more
Now that isn't everything, but that's the latest information available today. Earlier reports suggested a 2560 x 1440 Quad-HD display, a faster 8-core processor, a different camera, and a smaller battery. And while we've heard a lot of different things about the phone, this late, these could be the final details.
If accurate the new Moto X 2015 should offer the best battery life we've seen from any Motorola smartphone. Ditching the high 2k resolution in favor of a 1080p screen, increasing it to 5.5-inches, and having a slightly lower 6-core processor. All of this could also help the company hit that all important $499 price point like last year, but we'll have to wait and see.
The image above is the latest photo of the new Moto X 2015, if accurate, which looks quite nice. For now the details are still a complete mystery, and we've now heard at least three different set of details that have been "confirmed" so right now it's anyone's guess.
Some buyers may be turned off by the lower resolution and 6-core processor instead of an 8-core chip like some flagship devices, but for daily use it will hardly be noticeable. However, what will be noticeable, is the huge increase in battery life with a 1080p display, 6-core chip, and huge 3,600 mAh battery. The leakster also states a smaller 5.2-inch device similar to last years Moto X will be announced tomorrow, known as the Moto X Sport that will be a rugged and waterproof device.
Tomorrow, July 28th, at 9 AM ET Motorola is set to announce the new Moto G, the new Moto X (or two) and possibly some new headphones and a Moto 360 smartwatch. There is a lot coming, so stay tuned for all the details.

As an Amazon Associate I earn from qualifying purchases.