Moto X Android 4.4.2 KitKat Update Arrives for More Users in the U.S.
The Moto X Android 4.4 KitKat update has been rolling out to multiple carriers in the US as of late, and today one more has confirmed it's coming soon.
While Sprint was initially one of the first US carriers to announce Android 4.4.2 KitKat for the Moto X, it was quickly delayed and we've seen T-Mobile and Verizon both push the update ahead of the Now Network. Canada started it off in February, followed by T-Mobile, and this week Sprint has confirmed its Moto X is up next for Android 4.4.2 KitKat. More details on what users can expect can be found below.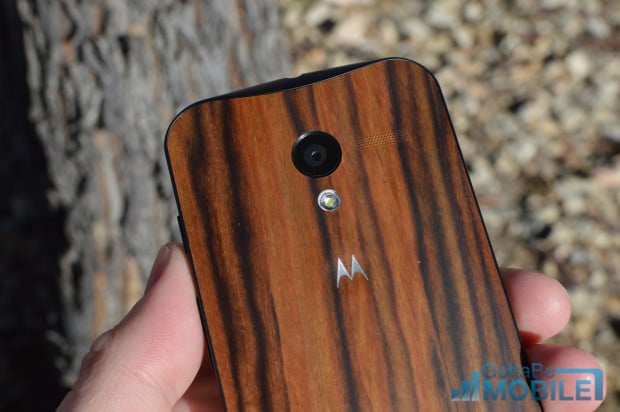 The Moto X was the first non-Nexus smartphone to get Android 4.4 KitKat back in November, but sadly the incremental updates to 4.4.1 and 4.4.2 caught them off guard. As a result we're just now getting the latest features, tweaks, security patches, and improvements for the Moto X with Android 4.4.2 KitKat.
Motorola Support recently confirmed Sprint is up next for 4.2.2 on the X, and it will feature the same changes and improvements made with T-Mobile and Verizon. Most notably, is the mention if improved battery life across the board. As this has been a problem we've heard more than a few Moto X users mention in the recent past since getting KitKat.
Read: Moto X Android 4.4.2 KitKat Update: What to Expect
The changelog for the Moto X Android 4.4.2 KitKat update includes improved battery life, user interface enhancements, better cloud printing, a fix for email syncing, and some touchless controls improvement courtesy of Motorola.
The update from Android 4.4 to 4.4.2 isn't extremely large, so Sprint Moto X users can expect this to download and install in 5-10 minutes. As usual the update is rolling out in stages, so owners may not receive it right away. You can head to settings > about phone > check for updates to get the latest and greatest, otherwise expect an update notification in the next few days.

As an Amazon Associate I earn from qualifying purchases.