Moto X Android 4.4.2 KitKat Update Continues in the U.S.
The Moto X was one of the first smartphones to receive Android 4.4 KitKat, but sadly the update to the latest Android 4.4.2 builds are taking longer than expected.
After initially being the first manufacture to Android 4.4 KitKat, users have now sat and watched the HTC One, Galaxy S4, and Note 3 all receive the latest Android 4.4.2 KitKat update with the latest changes and tweaks, but now it's the Moto X turn again. Earlier this month T-Mobile's Moto X received the latest, and now it appears Verizon is up next.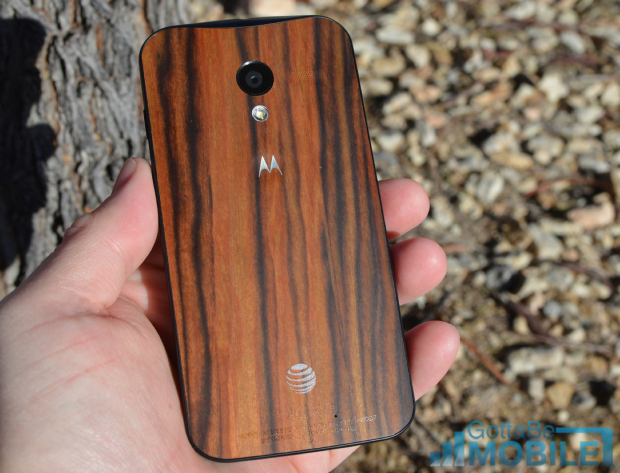 New details from Droid-Life confirm that the Verizon Moto X is next for Android 4.4.2 KitKat, and the company started sending out its usual soak test (beta test) invites for the latest software upgrade. This means a few members of a feedback network provided by Motorola will help test KitKat, and once ready it will begin rolling out for all Verizon users.
Motorola confirmed the update was coming back in January, and we've since seen it arrive for US Cellular and T-Mobile, with hints of Sprint also getting it as well. For more details on what to expect, the link below has all the details.
Read: Moto X Android 4.4.2 KitKat Update: What to Expect
After arriving in Canada first, it's now starting to trickle down to the rest of the US carriers, and that includes Verizon Wireless, even if it isn't officially here for all owners yet.
That being said, the biggest update was to Android 4.4 which was on Verizon first, and this small update is rather minor so users need not worry. While we're expecting improved battery life and a few new features, there isn't too much else to this software change.
Those with a Verizon Moto X can expect better battery life, email sync issues, and additional support for multiple wireless and cloud printing options readily available. Then of course 4.4.2 brings improved security and some software patches from Google. The soak test invites just went out, meaning we could see the official update of Android 4.4.2 KitKat for the Verizon Moto X in the next week or so.
Read: Moto X in Walnut Hands-On
If you're still on the fence regarding getting the Moto X, the Verizon model is currently just $0.01 at MotoMaker.com with customization included.

As an Amazon Associate I earn from qualifying purchases.