Moto X Android 4.4.2 KitKat Update Hits Canada as the US Waits
Last week we mentioned Android 4.4.2 KitKat was finally rolling out to the Moto X for some users, but it was a small test launch a few owners of the Verizon handset received. That aside, the Moto X is still stuck on Android 4.4 KitKat which was released over 2 months ago.
At the moment there's no timetable for when Motorola will be updating the Moto X in the US to Android 4.4.2 KitKat, the latest changes and patches by Google that fixed a slew of bugs, but today the company did confirm it's about to hit Canadian carriers first.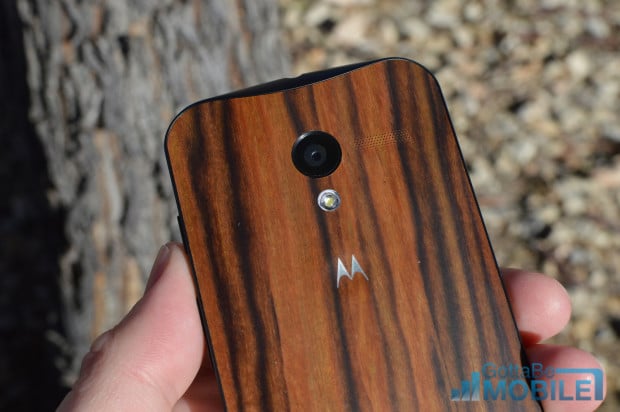 Motorola's own Punit Soni, VP of Product Management confirmed in a blog post this afternoon that Android 4.4.2 KitKat is headed to the Canadian Moto X, but shared no details as to when those in the US would receive the update. This is good news for Canada, but not for us here on Verizon or AT&T.
However, yesterday a few reports surfaced that Sprint was rolling out test builds of 4.4.2 KitKat, which means the update is likely in final testing phases from multiple US carriers.
Read: Moto X in Walnut Hands-On
Motorola usually announces and releases soak test beta builds of software updates for members of the Motorola feedback network, then pushes updates to the mainstream public through carriers. We've yet to see any reports of soak tests for the latest version of Android, but are expecting a few to arrive sooner rather than later.
When the Verizon Moto X was the first device that wasn't a Nexus to get Android 4.4 KitKat, many thought this was a new direction and change from Motorola and we'd see timely updates. However, with 4.4.2 KitKat being out for 2 months now, and not a single update has arrived, we may have jumped the gun. The Moto G is on the latest 4.4.2, and even HTC is starting to roll the same update out for HTC One users.
Now we just need the US Moto X on AT&T, T-Mobile, Verizon, and Sprint to receive the latest and greatest version of Google's Android, and we'll be set. For now there's no updated news for US carriers, but expect more details shortly.

As an Amazon Associate I earn from qualifying purchases.