Moto X Android 4.4.2 KitKat Update Resumes
Like most manufacturers as of late, Motorola has been extremely busy trying to get the latest and greatest version of Android from Google to all its smartphones. And up next is a few more carrier Moto X variants.
Earlier this month Motorola issued Android 4.4.2 KitKat to the Moto X in Canada, which was quickly followed by a few in the US. Sprint started and immediately halted their update, and currently T-Mobile and US Cellular users are already enjoying the latest version of Android. Today though, it appears that both Verizon Wireless and Sprint are officially ready to roll out the update.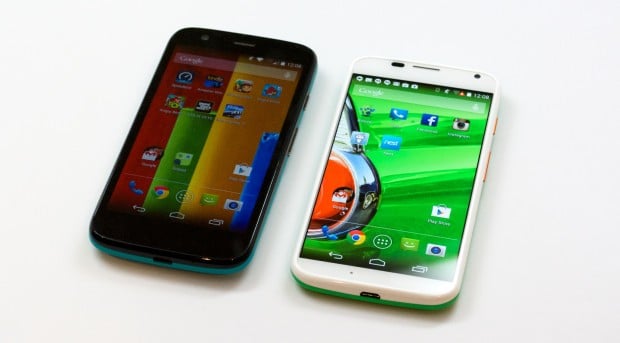 Yesterday we confirmed the Verizon Moto X was expected to receive Android 4.4.2 KitKat soon, as soak test (beta invites) started arriving for users to try the new software. Today though, Verizon has already confirmed it's live, and issued an official changelog and support page.
As expected the update is rather minor considering the main changes were to Android 4.4 KitKat, which Verizon sent to the Moto X before any other device, and now the 4.4.2 update has incremental fixes and tweaks. Below is the changelog of what users can expect once it arrives.
With Verizon giving the green light we can expect the software update for the Moto X to Android 4.4.2 KitKat to start arriving within the next few days. As usual you can head into settings > about phone > check for updates to see if it's ready for you.
Read: Moto X Android 4.4.2 KitKat Update: What to Expect
Also, we've confirmed thanks to Android Police that after a few initial problems, today Sprint has resumed the Android 4.4.2 KitKat update for its Moto X after a short delay to fix a few issues. Both of these devices should see the update arrive momentarily, and we'll update if we hear of any further delays or problems.

As an Amazon Associate I earn from qualifying purchases.