Moto X Android 4.4.4 KitKat Update Hits More U.S. Users
The Moto X Android 4.4.4 KitKat update has been moving at an incredible pace, beating most manufacturers to the latest Android update, and now we've learned another major rollout has begun for more U.S. users. While Samsung is busy pushing out Galaxy Android 4.4.2 KitKat updates, Motorola is moving on and is now rolling out the latest Android 4.4.4 KitKat for another carrier.
After first issuing the Moto X Android 4.4.4 KitKat update to the Verizon Moto X, followed by a few other carriers including AT&T, today we can confirm that Sprint is up next, as the update should start arriving today.
Read: Moto X & DROID Ultra Android 4.4.4 KitKat Breakdown
Earlier this month the same update hit many users around the globe, and eventually arrived in the United States for multiple carriers. Last week we confirmed Sprint had started the soak test, the final phase before a mass rollout, and now the over-the-air update is ready for all users.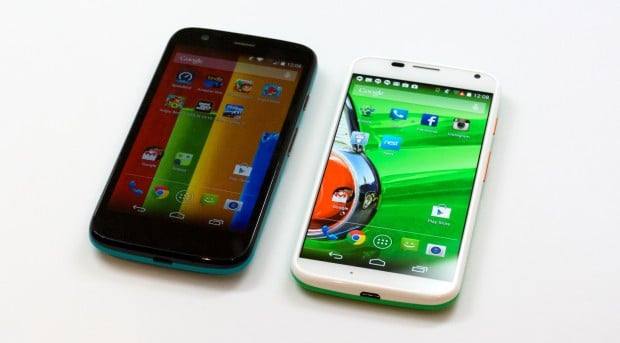 This week Sprint posted the full details on their support pages, confirming the Moto X Android 4.4.4 KitKat update has started, what users can expect, and what's new. While there aren't too many changes, there are a few noteworthy changes and new additions owners will want to know about.
All the details and the full changelog were posted back on August 20th, but we didn't hear the update had started until last night. Users have reportedly started to receive over-the-air update notifications this morning, and all Moto X owners on Sprint can expect something similar in the near future.
Read: Moto X in Walnut Wood Hands-On Video
If you have a Sprint Moto X be sure and check for updates, and once completed you'll be on version number 212.44.28.en.US. and running the latest Android 4.4.4 KitKat update released right from Google. This has all the latest changes, security patches, and more.
Just like other carriers, the Sprint Moto X Android 4.4.4 KitKat update is also delivering a few changes and new features. The changelog reports owners can expect "Improved image quality – Improved camera image quality including better consistency of exposure, more realistic flash coloring, improved photos in low light conditions using front camera." Then just like the others you can now pause and resume live video recording.
The phone dialer application has been overhauled with a new look and feel that resembles stock Android like Nexus devices, and will have built-in caller-ID. Last but not least, the new Motorola Alert application will be installed after the update. This will send periodic location alerts (if you want) to contacts of your choice. Great for family members or children.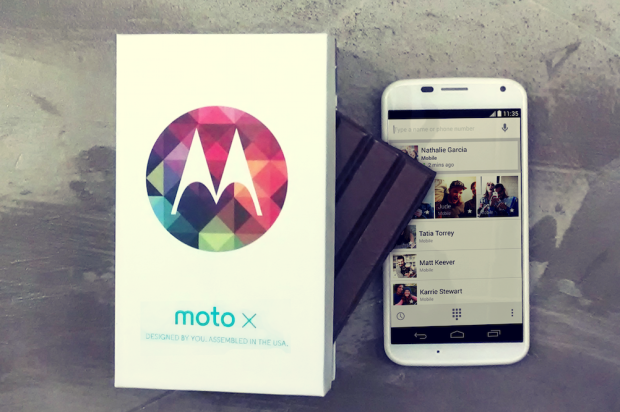 As usual owners of the Moto X on Sprint can head into settings > about phone > and check for updates to try and see if this is ready for download. Most likely you'll receive a notification of some sort in the next 24-48 hours prompting to update, but if not, try the method above.
Updates usually take less than 48 hours to hit most users handsets, but can sometimes take upwards of 2 weeks to fully rollout to all users from any particular carrier. Meaning if your Sprint Moto X Android 4.4.4 KitKat update hasn't arrived yet, have patience, as it is coming soon.
Motorola has been one of the best when it comes to Android updates, especially as of late, and this now means three of the four major US carrier Moto X devices have been updated to Google's latest software update. Sadly we've yet to hear more details regarding the T-Mobile update, but it should be headed to users soon enough.
A new Moto X+1 will be announced next week running the same Android 4.4.4 KitKat, but possibly new features includes, so we'll be sure to update with more details if any of those will be headed to the popular Moto X from last year.

This article may contain affiliate links. Click here for more details.