Moto X Android 4.4 KitKat Update Rollout Continues
When Google announced Android 4.4 KitKat back in October most smartphone owners were expecting to see an update to the latest and greatest in the near future, but no one expected Motorola to deliver an update only two weeks after launch.
Surprising everyone in the mobile market Motorola pushed Android 4.4 KitKat to the Verizon Moto X just two weeks later, and in some cases beating Google's own Nexus 4, 7, and Google edition devices to the upgrade. While most users with a Moto X are enjoying the new treat, today we've learned the Moto X Android 4.4 KitKat update is continuing on and will soon be available on US Cellular.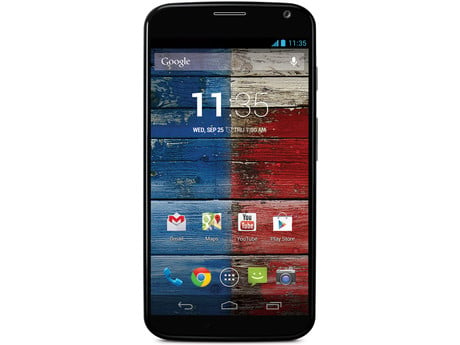 The small regional carrier is one of the last to receive Android 4.4, but it's better now than never. The update is reportedly going to start rolling out today, December 4th, and bring with it plenty of improvements and enhancements aside from the Android 4.4 KitKat changes.
The US Cellular Moto X will enjoy all the new features of Android 4.4 KitKat such as the new white font, improved lockscreen music controls, an overhauled phone dialer with Google Search built-in, better Google Now, and much more. Then regular Moto X changes will bring tweaks and improvements to the touchless controls, better active notifications, and a much improved camera. Although the Moto X camera is already updated on the Play Store.
Read: Android 4.4 KitKat: What's New in Simple Terms
The upgrade to Android 4.4 KitKat for the Moto X on US Cellular is expected to begin today as a slow rollout, and will finish within the next couple of weeks. Users can check for updates by heading into settings > about phone > check for updates. This leaves Sprint as the only device without an update, but we're expecting that to arrive any day now as well.

This article may contain affiliate links. Click here for more details.