Moto X Android 4.4 Update Continues to Sprint
After almost every major carrier in the US updated the popular Motorola Moto X smartphone to the latest Android 4.4 KitKat over the past few weeks, and a few smaller carriers like US Cellular, Sprint users were feeling a bit left out. Not anymore because starting today the same update is finally rolling out.
Motorola shocked the mobile world when they released Android 4.4 KitKat just two weeks after Google announced it, even before the Nexus 4 received the latest update, not to mention it was for Verizon Wireless. Since then Motorola's been busy pushing the latest software from Google to all its devices, and Sprint is finally getting KitKat this week.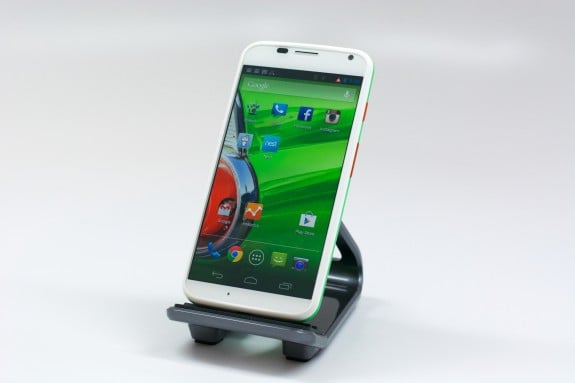 Android 4.4. KitKat is the latest release of Google's Android platform, and beating almost every other smartphone to the update was Motorola with the Moto X. It's already arrived for Verizon, AT&T, T-Mobile, and US Cellular and now we're hearing the rollout has gradually started for Sprint. The key being gradual rollout, which means some could be waiting another week for it to arrive.
The update to Android 4.4 KitKat will bring a new white font to the notification pulldown bar, and everything that's new with KitKat which we detail in the link below. As well as a few changes specific to the Moto X like the camera improvements and better touchless controls.
Read: Android 4.4 KitKat: What's New in Simple Terms
The new update will deliver an improved phone dialer that has Google Search built in. Simply type a store name rather than a number, and Google search instantly finds the results for you right inside the dialer, based on location and all. Then of course Google Hangouts replaces the stock messaging app, so you may want to disable that if you'd rather use a 3rd party text application.
As usual you can head into settings > about phone > check for updates to see if it's ready for your device. If not, it should arrive within the next few days.

This article may contain affiliate links. Click here for more details.