Moto X Android 5.1 Lollipop Update Emerges
Recently both Motorola and its partnering carriers in the United States have been busy pushing out updates to the Moto X for Android 5.0 Lollipop, but this weekend we learned some good news as Motorola is already set to begin the Android 5.1 Lollipop update as well, just a few short weeks after Google's initial debut.
AT&T is now pushing out Android 5.0.2 Lollipop for the Moto X, and many other version in the US have recently received the update, but a few weeks back Google announced and released a new bug-fixing Android 5.1 update with lots of changes and improvements. And we're already starting to see that update emerge for the new Moto X 2nd Gen released in 2014.
Read: Moto X Android 5.0 Lollipop Update: Hands-on & Impressions
The original Moto X last year was among the first devices to see Android 4.4 KitKat, and this year Motorola did the same thing for the Pure Edition Moto X. The new 2014 Moto X was the first device to receive Android 5.0, and now Motorola's already reached the final testing phase of Android 5.1 Lollipop for the device, the Pure Edition unlocked Moto X at least.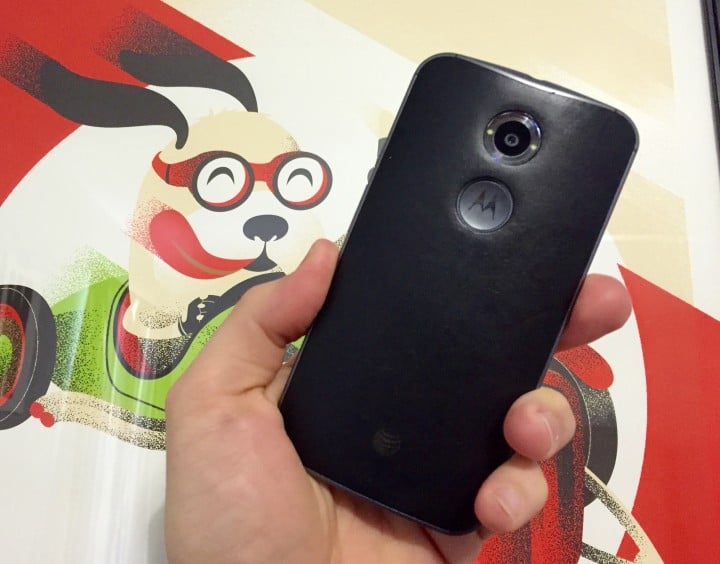 Over the past few years Motorola has continued to do what the company calls a soak test, where they do a final stage of software update testing before releasing it to the public. Members of the Motorola Feedback Network are hand-picked to try the latest software, and that's what's happening as of this weekend for the Moto X.
Late Friday evening Motorola sent out invitations for members of the feedback network to try the latest software update for the Moto X Pure Edition, which is Android 5.1 Lollipop. With Android 5.1 Google fixed many key issues with its earlier release, improved performance, battery life, and worked hard to stabilize the software as a whole. There were countless small bugs with Android 5.0, all which should be gone once the device receives Android 5.1 Lollipop.
Read: Android 5.1 vs Android 5.0 Lollipop: What's New
According to the Motorola website the Android 5.1 update for the new Moto X is packed full of changes. Not only have all the issues and performance problems been fixed by Google, but Motorola's taking the moment to fix many key issues with their device as well. Motorola lists performance improvements, bug fixes, an enhanced camera, improved notifications and much much more.
We're hearing there's a new "chop twice for flashlight" feature on top of the quick camera action Motorola debuted last year. Where users can make a chopping motion twice, quickly, to instantly turn on the Moto X dual LED lights for a flashlight, rather than users turning on the device and finding the option in settings. This is just one of many changes, but one that's rather neat.
Again, this is for the Moto X Pure Edition (2nd Gen) so this means that carriers aren't quite ready to push out the Android 5.1 update, but Motorola is. Most Pure Edition owners use the device unlocked on the carrier of their preference, or T-Mobile, but we'll keep an eye out for more details from other carriers too.
The update should start rolling out soon if the soak tests goes well, which they typically do from Motorola. Meaning owners can look forward to this arriving soon, and hopefully the same can be said about carrier versions of the new Moto X.

As an Amazon Associate I earn from qualifying purchases.