Moto X Android 6.0 Marshmallow Update Continues
In late December after weeks of testing Motorola announced the official Android 6.0 Marshmallow update for the 2015 Moto X Pure Edition in the US. Motorola was one of the fastest to Android 6.0 stateside, but users in other regions and different Moto X models haven't been as lucky, until now.
The Moto X Pure Edition (3rd Gen) is an unlocked phone sold directly by Motorola and not by any specific carrier, which meant most users expected one mass update to rollout to all owners. However, Android 6.0 Marshmallow was released for those using the phone on select carriers, not all, and not in all regions.
Read: Moto X Pure Android 6.0 Update Begins
Nearly two months after Google's announcement of Android 6.0 a Motorola employee confirmed on Google+ that the Moto X Pure Edition being used on Verizon, Sprint, or US Cellular would see it soon, and it did. And now, Canada is rolling out the latest software for the Moto X Play. Read on for more details.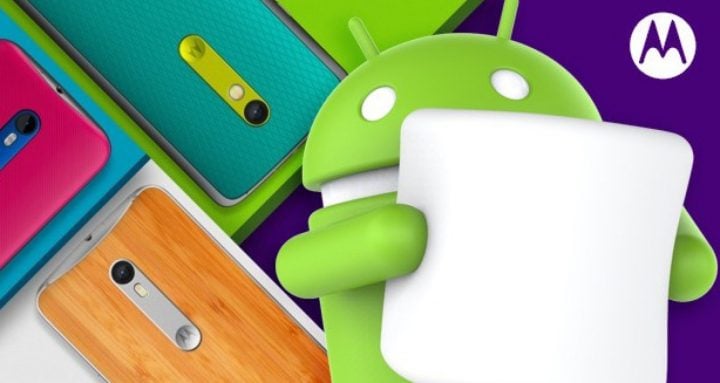 Update: Initially many users were frustrated, as the Moto X was sold as an unlocked phone with the promise of timely updates without the carriers getting in the way. But then updates didn't arrive for everyone at once. That being said, all owners in the U.S. have received it, and now we're hearing all users in Canada are up next.
Now three months later as March is coming to a close, Motorola Canada has started the full over the air software update for the Moto X "Play" which is another version of the Moto X with a 5.5-inch display and a huge battery. This was one of the last remaining Android 6.0.1 Marshmallow updates for the Moto X line, and it's now arriving for owners.
The last carrier in the U.S. to see Android 6.0 for the Moto X was T-Mobile, as they technically didn't offer the phone at all. Instead, the Pure Edition simply worked on their network, similar to the Unlocked edition in 2014.
Read: Android 6.0 vs Android 5.1.1 Lollipop: What's New in Marshmallow
All said and done, the update to Android 6.0 Marshmallow for the Moto X Pure Edition and Play is a welcomed one, and worth waiting for. Users can expect some small visual changes and improvements, much better battery life with a new feature called Doze. Long-press the home button to active and use Google Now on Tap. Improved permission controls, better security, neat animations and easier to use volume controls, just to name a few.
Motorola has also detailed some small changes for the Moto X specifically over at their blog, and also confirmed the Moto X Style (the Pure Edition outside the US) is also getting Android 6.0 in Latin America in December.
Owners in Latin America and throughout the United States can expect a large over the air software update notification to arrive today, or soon. Motorola suggests downloading it over WiFi, to save data, and have roughly 50% battery life to complete the update. Users can also head into settings > about phone > check for updates and manually try to get the update now rather than waiting.
At this point we've now seen Android 6.0 Marshmallow updates for the Moto X Style, Pure Edition, and now Play in a few outstanding markets like Canada. Next up is Android N, but that won't be available until later this sumer. Those in Canada can check for updates on the Play right now. Enjoy.

As an Amazon Associate I earn from qualifying purchases.