Moto X Pure Edition Android 6.0 Update Problems & Fixes
In early December the Moto X Pure Edition Android 6.0 Marshmallow update finally started rolling out to users in the United States, and around the globe. The highly anticipated software delivered a lot of new features to the Moto X, but is also causing problems for some.
On October 5th Google officially released Android 6.0 Marshmallow, the successor to Android 5.1 released last year. It's loaded with new features, better performance and more. It took nearly two months for Motorola to release updates in the US, and now Android 6.0 is arriving for the Moto X Pure Edition, and even the unlocked 2014 2nd Gen model.
Read: Moto X Pure Edition Android 6.0 Update Begins
Since the update started arriving in around December 11th, and later for most, we've continued to see more and more reports of problems since Android 6.0 Marshmallow arrived. Below we'll be going over some common Moto X Pure Edition Android 6.0 problems, and how to try and fix them.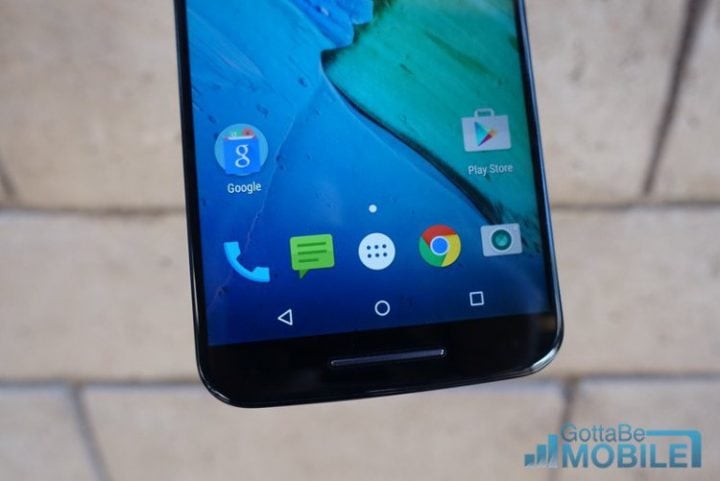 While we've had a rather good impression of Android 6.0 Marshmallow on the Nexus 5, Nexus 6P, and other devices, some users with the Moto X are reporting more than a few problems. Some of those were present on Nexus devices, and some aren't. With every update the possibility of problems is real, but most users should be able to proceed without any issues. However, if you do, these are some potential fixes.
Moto X Pure Android 6.0 Update Problems
For whatever reason, we're seeing a lot of complaints that those using the Moto X Pure Edition on AT&T haven't received the software update. The Moto X Pure isn't sold by carriers, has no carrier bloatware, and comes right from Motorola. This is what allows for such quick updates, but we're hearing some versions being used on AT&T aren't seeing the update.
Multiple users in the Android Central forums have reported that taking out the AT&T SIM card and heading into settings > about phone > check for updates over WiFi works, and the update will arrive, download, and install. Others suggest trying a SIM card from another carrier like Verizon or T-Mobile.
This should solve the problem, and if not, it could be because the update is rolling out slowly in stages, to make sure there are no issues. Some Moto X owners will have to wait nearly two weeks for it to arrive. So remain patient, and by the end of the month if it has yet to arrive, then maybe consider other methods, or a factory data reset.
Android 6.0 MMS Bug
Countless reports all over the official Google product forums have confirmed there is a problem with MMS (picture messages) in Android 6.0 Marshmallow. They either fail to send, or don't arrive correctly for users. Whether this be through Google Hangouts, the stock messenger app, or third party text applications like Textra. It just says "download" and images never work.
We aren't experiencing this on the Nexus 6P, but it's been a widespread problem for multiple different Nexus phones running Android 6.0 Marshmallow, and some with the Moto X. Most users will have no problems with texts or picture messages, but if so, the only solution could be try another text app, or wait for Android 6.0.1 Marshmallow to arrive, as the bug was fixed in 6.0.1 last week.
Moto X Pure Android 6.0 Reboot Problems
We're also getting a lot of reports of random reboots by the phone. Where users Moto X Pure Edition will just reboot for no apparent reason. Again, most reports are positive and we'd still recommend updating to Marshmallow, but there are a few issues some are facing.
Random reboots could be caused by a lot of different things. Apps may not be updated to work with Android 6.0 Marshmallow, the phone could have other problems and more. The first step users should do is head to the Google Play Store and update all of their apps. Once you're on Android 6.0 a few apps will automatically need to be updated, which could be why users are having random reboots.
Read: How to Backup Android in 5 Easy Steps
However, our best bet for almost every problem mentioned today will be a factory data reset. This erases the entire phone, but gives users a fresh clean slate to start off with. Many users claim Marshmallow is faster, better, smoother and a great experience, and many of those did a reset after the update.
Follow the link above to backup all of your information, save texts with apps like SMS Backup & Restore, and do a reset. Android 6.0 has a neat restore feature that will restore all apps, data, game saves and more, so don't worry. This will be an option once it reboots.
Marshmallow Battery Life Problems
Battery life issues are extremely common after major Android updates so it hasn't been surprising to see a few complaints here and there about the Moto X battery life being cut in half.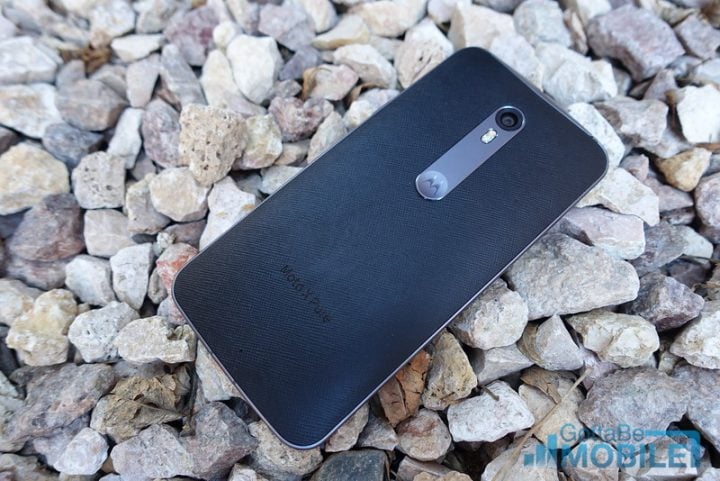 If your Moto X Pure Edition Android 6.0 battery life isn't what you think it should be after installing Google's new operating system, wait a few days for the software to settle. Often apps are changed behind the scenes, users do a lot of updates, and even use their phones more for a day or two. Things should calm down.
If the situation doesn't improve we've put together a guide that will take you through some steps to fix battery life. It's not for the Moto X specifically, but the Moto X runs nearly stock Android so most of those options apply.
Moto X Pure Android 6.0 WiFi Problems
For whatever reason we get a lot of complaints after each update about WiFi problems. Personally, I have the Nexus 5, Nexus 6, Nexus 5X, Nexus 6P, NVIDIA SHIELD Tablet K1 and the Pixel C. All running Android 6.0 or above with no WiFi problems at all. However, if you are experiencing problems, a few quick things could solve the issue.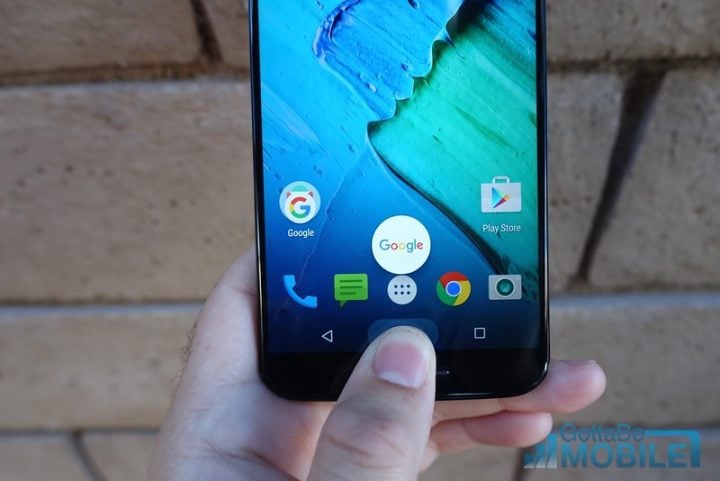 First up is try restarting your router at home, and if it's an all-in-one router or attached to a cable modem from a cable company, turn that off for 10 seconds and back on too. This usually clears the air, and allows connections to resume. Another option is to head into settings on your Moto X > WiFi > long-press and forget the your wireless network. Then reconnect and re-enter the password, and WiFi should work again. The same rules apply for Bluetooth issues. Try turning it off and on (both the device and Bluetooth on your phone) and redoing the connection.
Performance & Other Problems
While most reports are positive, with the Moto X running extremely smooth and stable, some are saying the opposite. There could be countless different things, settings, app or more causing problems, and a good start is always clearing the cache after an update. Or even a simple reboot before doing something major like a full factory data reset.
The cache is another thing we always recommend users clear. This is where the actual software file was temporarily stored on the phone for the update. The same process on the 2nd Gen Moto X works on the new one.
Simple turn off the phone and follow the steps in the image above, and this will clear the cache on your device. While off hold power and volume down to boot into recovery. Be careful to wipe the cache partition, and not a "factory data reset". At least not yet. After this most problems should go away, performance should improve, battery life could be better and more. This is nearly the last resort for most.
Moto X Pure Edition Factory Data Reset
Most enthusiasts always suggest a factory data reset. This erases everything on the phone (not the micro-SD card) and puts the same stock software as if the phone was brand new on. After the update to Marshmallow doing a factory data reset will wipe the phone out, and allow owners a fresh start with Android 6.0 on board. This is our last suggestion, and something I do after each software update just to be safe.
To factory reset the Moto X Pure Edition go into Settings > Backup & reset > and Select reset. The entire process should only take a few minutes, and the phone will reboot fresh. Sign into WiFi, your Gmail, restore old apps from before the wipout using the instructions on screen at first, and you're all set.
This typically completely starts users off fresh with a clean, stable, and fast version of Android and gives the best experience possible. If you're having other problems, drop us a comment in the section below, and we'll try to answer any questions owners may have.

As an Amazon Associate I earn from qualifying purchases.