Moto X Cyber Monday Deal Drops Price to $349 Contract Free
While everyone is focused on Black Friday as of late, us included, Cyber Monday is just as important. Especially for the millions of consumers that would rather stay home and shop online and not wait in crazy hectic lines at Walmart or Best Buy.
If you've been looking for a great price on a smartphone, the Moto X is about to get a nice price drop on Cyber Monday thanks to Motorola. The company has just announced its flagship smartphone for 2013, the Moto X, will be available without a contract for only $349. Which means they'll be dropping $150 off the price of the off contract version, which certainly beats paying $99 at a Verizon store and signing a 2-year contract.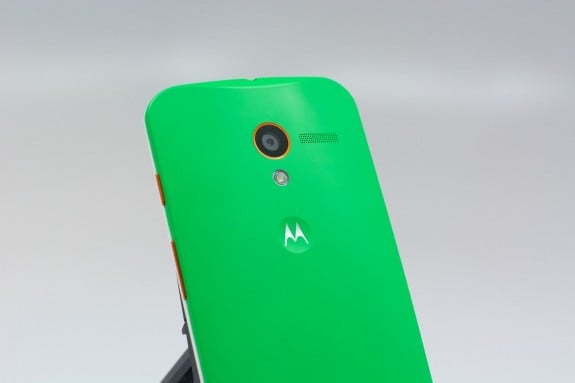 Looking to beat some of the competition or pickup some sales thanks to shoppers who decide to wait out Black Friday, Cyber Monday you'll be able to get the Moto X in regular white or black, the customizable Moto X through Moto Maker, or even the Moto X Developer editions all for a low price.
Taking $150 off both smartphones users will be able to snag the 16GB Moto X for $349, or pony up $399 for the 32GB version, if more storage is needed. Then of course if you decide to take the customizable route you'll be able to sign into Moto Maker and completely customize your smartphone. Add a different color, change the accents, and even get a custom engraving for the holidays. Could make for a great Christmas gift.
Read: Moto Maker Review: Moto X Customization Options Explored
Motorola recently opened up the full customization and engraving features to all major US carriers, and now will be your best chance to get one for a wallet friendly price, while also being off contract. Sadly the only downside is those beautiful looking Wood and Bamboo custom Moto X options won't arrive until after Thanksgiving, so you'll miss out on that opportunity.
$349 is a steal for this device, and surely they won't last long at this price. Stay tuned for more details from Motorola.

This article may contain affiliate links. Click here for more details.