Moto X Deal Tempts Buyers With $70 Off, Customization Included
Back in January Motorola tried to shake things up by offering a week-long $100 off deal for the Moto X. It saw plenty of interest, and at one point during a post Black Friday sale last year its site even crashed.
If you're still looking to snag the customizable Moto X smartphone this week may be the perfect time to do so. With stiff competition coming soon from HTC and Samsung, Motorola is looking to scrape out a few more sales of the impressive handset. They're delivering a $70 discount while still offering free customizations, and $25 add-ons for a wood back.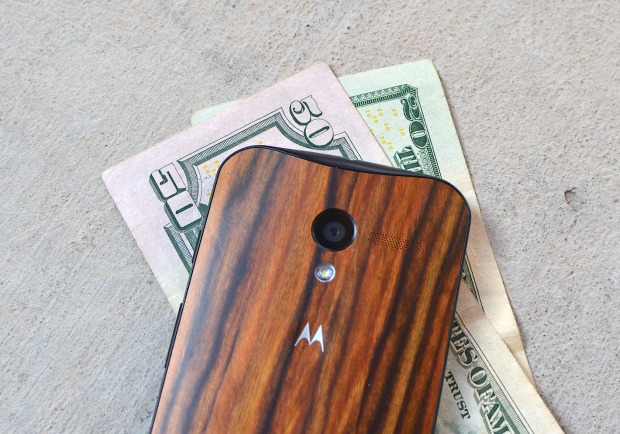 A few weeks back Motorola launched this discount, which many expect to become the standard price in the coming weeks or months, and now we're hearing they've extended the deal. According to Droid-Life the Moto X from MotoMaker.com will be $70 off until February 22nd.
This deal is good for all models, from all carriers, and even works for the "natural" wood options which are also available today. Since users are saving $70 off a new phone regularly priced at $399, spend $25 of the savings and get the phone with a wood back in Bamboo, Walnut, Ebony, or even Teak.
Read: Moto X in Walnut Wood: Hands-On & Impressions
Lenovo recently purchased Motorola from Google, but we can still expect the smartphone manufacturer to continue on with its plans for 2013. Ones which likely include lowering the price on the Moto X as they prepare and eventually release the Moto X2.
Now is the perfect time to snag the Moto X for just $329 instead of $399 and enjoy Android 4.4.2 KitKat and everything else provided by Motorola. The phone won Editors' Choice Award here at Gotta Be Mobile and you'll want to check out the hidden features below once you get your own.
Read: 15 Hidden Moto X Features

This article may contain affiliate links. Click here for more details.