Moto X Price Drops to $20 on Amazon (Updated)
Earlier this month, the Moto X dropped to just $99 on-contract, but it's not stopping there. Amazon has dropped the price of the Moto X down to just $19.99 after signing a two-year contract. This for the Sprint model, while the Verizon model dropped to $49 and the AT&T version also saw a price drop, but it's only at $59, which is still a really great price.
This is the lowest price of flagship device that we've seen in a while. Many consumers who were interested in buying the device when it first launched were a bit disappointed with the $199 price tag considering the slower specs and the smaller screen size, but $19 for one of the best smartphones on the market is something that no one should ignore.
Sadly, with this Amazon deal, you won't be able to get the device at the $19 through Moto Maker. Instead, you'll have to get either the black or white version. If you're still wanting a customized Moto X, you can get one for $99, which is still a really great price, but getting the phone for half that seems a bit more appealing.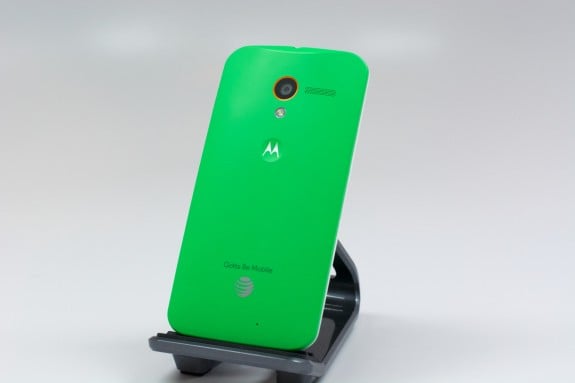 Clearly, Amazon wants to take a bit of attention away from the iPhone 5c, which is also selling for as low as $49 at some retail stores, and it's becoming Apple's low-cost iPhone. However, we've never really seen a low-cost flagship Android device until now. The Moto X certainly isn't the fastest phone on the market, and it doesn't have the largest display either, but its features and user interface make it a device that many people can use without a fuss.
We're not exactly sure how long this deal will last on Amazon, so if you've been thinking about pulling the plug and buying a Moto X, this is probably the best price you're going to get it at for the time being, so you better hurry. The Moto X comes with a 4.7-inch HD display, as well as an impressive camera and a long battery life.
However, if the Moto X isn't your cup of tea, we're hoping that today's price drop will pressure other retailers and phone makers to drop the prices of their flagship devices, but we'll ultimately have to wait and see.

This article may contain affiliate links. Click here for more details.