Moto X+1 Clears Hurdle for Release Date
The Moto X+1 release date is quickly approaching, as the company is set to take the stage in Chicago early next month to announce the all new Moto X+1, Moto G2, and Moto 360 smartwatch. Rumors have been swirling for months, and now the new smartphone has cleared one more hurdle before release.
The Moto X was released in August of last year, and early next month on September 4th Motorola will announce its successor, rumored to be called the Moto X2, or the Moto X+1. While we know nearly everything about it already thanks to various leaks, we still don't know when it will actually arrive.
Read: Moto X+1 Release Date & Rumor Breakdown
This week a new FCC filing has reportedly outed the new Moto X+1 (or a mystery Moto smartphone) for AT&T in the United States. Essentially confirming the device is coming soon by giving it an FCC approval to be sold and released in the United States. There are a lot of good features coming with the new Moto X+1, so read on for all the details.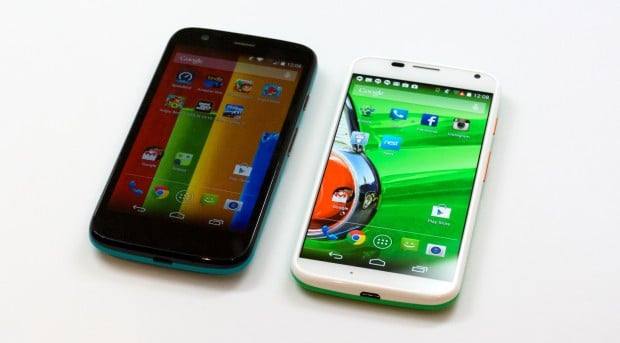 Last year when Motorola announced the original Moto X full of customization options it took users and consumers by surprise. Making the impressive and small 4.7-inch device fully customizable by the end user. Motorola delivered over 18 different custom color options, accent color choices, engravings, wood backs made from Bamboo or Walnut, and much more.
The Moto X was an excellent phone, but didn't quite match up to the competition on paper. However, the new Moto X+1 looks to be even better, offer more customization, yet still deliver a pretty great experience for a low price.
The device in question today is listed as FCC ID IHDT56QA1, and we don't have too many details regarding the device, we just know that it has received certification from the FCC. This is one of many hurdles manufacturers need to clear before releasing their smartphones in the United States.
Read: Moto X+1 vs LG G3: What Buyers Can Expect
Usually we see FCC approvals start to roll in near the final month before a release date, potentially confirming rumors of an early launch of the Moto X+1. After being announced on September 4th in Chicago, we've been hearing the Moto X+1 will be available around the globe as soon as September 10th. However, other rumors suggest late September with at least one leak claiming September 25th for Verizon Wireless.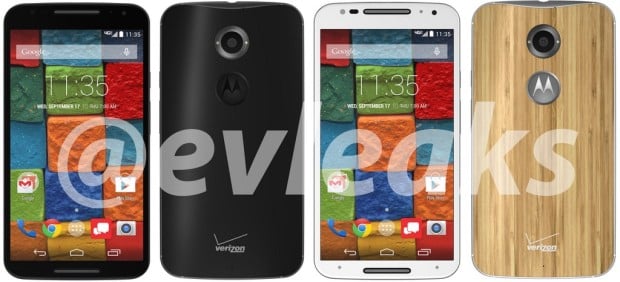 Motorola's brand new Moto X+1 will be the company's flagship smartphone for 2014, and it has some pretty nice specs and featured on board to help it compete with the Galaxy S5, LG G3, and upcoming iPhone 6. Below is a quick rundown based on various leaks and rumors.
Moto X+1 Specs
5.2-inch 1920 x 1080p Full HD Display
2.5 GHz Snapdragon 800 quad-core with 2GB of RAM
16/32GB storage with micro-SD expansion included
Android 4.4.4 KitKat
12 Megapixel rear and 2.1 front cameras
Dual front-facing speakers (aimed at the HTC One M8)
2,900 mAh battery
Tons of customization options
It's worth noting that the FCC filing has the actual dimensions for the device which can be a bit confusing. It makes it sound like a rather large device, but those dimensions aren't just the display. All rumors suggest a 5.2-inch screen will be included with the new Moto X+1, but again, we'll have to wait until the 4th to know for sure.
At this point we're expecting the Moto X+1 to arrive on all major US carriers, regions carriers, and throughout the globe. The original X launched in the US only, because of the customization features, and later for Europe and other parts of the world. We can expect a global rollout this time though, so stay tuned for more details as we'll be live in Chicago with all the news as it arrives.

As an Amazon Associate I earn from qualifying purchases.