Moto X+1 Leak Reveals Galaxy S5 Competitor
The upcoming Moto X+1 has been in and out of the spotlight due to various leaks and rumors, a device which is expected to replace the popular and heavily customizable Moto X from last year. While most of the reports haven't been extremely detailed thus far, a new leak has just revealed some compelling information about this Galaxy S5 and LG G3 competitor.
Last year the Moto X offered a brand new level of options and customization unlike any smartphone before it. With tons of custom color options, accents, engravings, and eventually wood backs like Walnut for a truly custom and personal device. The company is aiming to do something similar this year, and all rumors aim towards the Moto X+1 on the horizon.
Read: Moto X+1 Concept Ignites New Rumors
We've seen pricing and initial details back in May right from the Motorola website, but today a Brazilian online retailer spilled all the beans. Outing all the specs, details, and features well ahead of any potential release date. The information has since been removed, but below is everything we now know about the upcoming and impressive sounding Moto X+1 smartphone.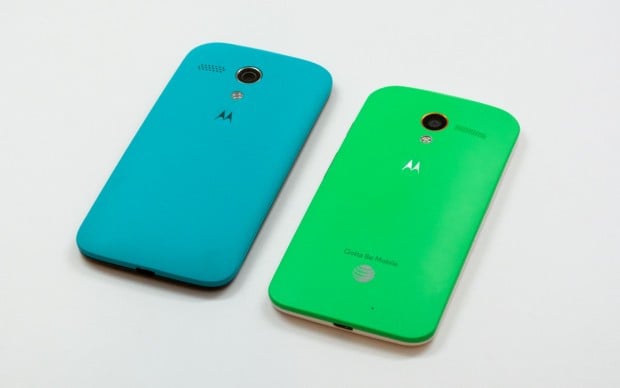 Rather than call this new smartphone the Moto X2, rumors suggest it will indeed be the Moto X+1 instead. And while that lead many to believe Motorola may be preparing a very minor update to the popular device, today's leaks reveal a much different picture. The new Moto smartphone will compete directly with the Galaxy S5, HTC One M8, LG G3, and even the upcoming iPhone 6.
The Brazilian retailer named Livraria Logos detailed the new Moto E days before it was announced, accurately leaking everything about that budget friendly device, and it's possible they've done the same for the new Moto X+1 which we're hearing will arrive in August.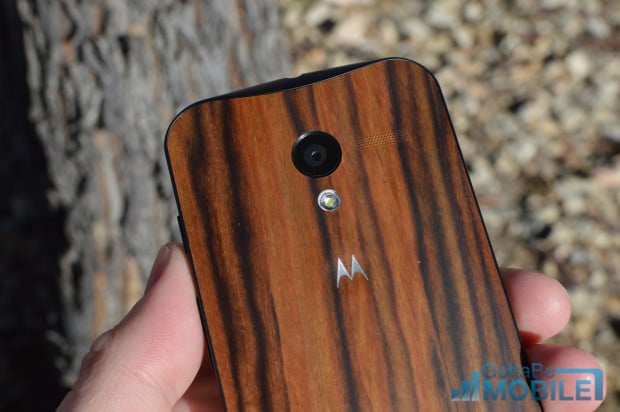 According to the leak Motorola wants to offer a flagship premium smartphone, yet still deliver all the customization that made its devices popular last year. The Moto X+1 will reportedly be a top-tier device with customizations ranging from colors, wood backs, and even leather. Here's what this leak claims we can expect from the handset.
Moto X+1 Specs (Rumored)
5.2-inch 1920 x 1080p Full HD Display
2.3 GHz Quad-core Snapdragon 800 with 2GB of RAM (same as Galaxy S5 and HTC One M8)
Android 4.4.4 KitKat
12 Megapixel rear and 2 MP front cameras
32GB internal storage and micro-SD support
2,900 mAh battery
Water Resistant
The leak provided this week didn't reveal all the key details, but spilled the beans on enough of the important specs that consumers can now have a (reportedly) good idea of what to expect later this summer. As a comparison the device rumored above packs specs very similar to the Galaxy S5 and LG G3. Beating Samsung in the display size category while offering a larger battery, but slightly being beat out by the 16 and 13 megapixel cameras from the Galaxy S5 and LG G3. The Snapdragon 800 is slightly outdated by the Snapdragon 801 or 805, but that's marginal for average users.
That all being said, this leak was instantly removed from the site, so at this point consumers can't be sure if this was just leaked information or if it arrived from official sources and was simply posted to the retailers website early.
Read: Moto X+1 Rumor Roundup: Early Look at What We've Heard
Another highly anticipated device coming later this summer from Motorola is the Android Wear-powered Moto 360 smartwatch. This week we learned the Moto 360 may be released in early August alongside the rumored Moto X+1 detailed above, and possibly even bundled full of the same customization features.
If an August release date is indeed accurate for the next Motorola smartphone, we should be learning more soon. We'll be on the lookout for more leaks and details regarding the Moto X+1.

This article may contain affiliate links. Click here for more details.