Moto X+1 Release Date and Rumor Breakdown
As the summer starts to wind down and fall approaches, we're learning more and more about the upcoming Moto X+1 smartphone and its release date. Rumors have been swirling for months, multiple images have leaked, and now we're just weeks away from Motorola officially announcing the new handset.
Way back in March Motorola promised a new Moto X would be "coming this summer" and with September nearly here they're running out of time. Over the past few months however, more leaks have continued to pour in revealing nearly everything about the upcoming Moto X+1 (or Moto X2) and the details are all quite clear at this point.
Read: 15 Hidden Moto X Features & Tricks
The past two weeks have been very revealing regarding what Motorola has in store. Everything from images reportedly showing the front of the device, to Motorola themselves confirming the initial launch date, or announcement is scheduled for September 4th. With the event in which they'll unveil the new Moto X, the Moto G2, and Moto 360 nearing, below is everything you need to know about the upcoming Moto X+1.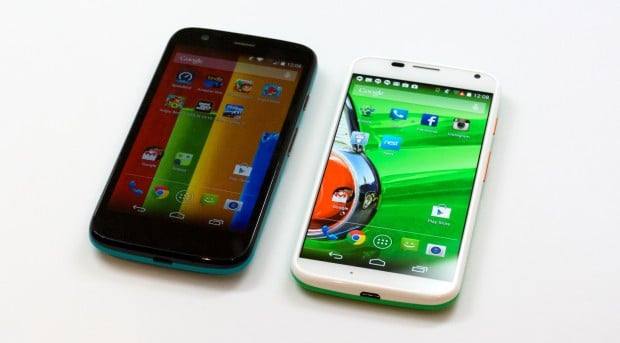 Last year Motorola shocked the mobile world when Google and Motorola took the stage and unveiled the original Moto X in August of 2013. Offering a rather impressive looking smartphone full of customization options unlike any phone before it. The Moto X arrived with a MotoMaker.com website allowing users to choose over 18 different colors for the back, accent colors for the camera and buttons, engravings, and even wood backs such as Bamboo and Walnut.
These devices would be custom made as you choose, including a wallpaper at checkout if you'd like and delivered to your door from the carrier you'd like within a few days. It was an excellent idea, was rather popular, but not quite as successful as Motorola hoped.
While the device itself wasn't a flagship phone capable of competing (on paper at least) with the Galaxy S4 or iPhone 5s, it was still a stunning smartphone with excellent performance and the latest version of Android. So good in fact, that it received an Editors' Choice Award from Gotta Be Mobile.
Read: Moto X Review
This year though, Motorola wants to offer that same experience and set of options, but deliver even more, all on a device that can compete with the best phones available today. We're hearing the new Moto X+1 is quite the smartphone, and below is everything you'll want to know before buying something from the competition instead.
Release Date
First things first, when will the new Moto X+1 be released? For now that's anyone's guess, but various rumors have painted a pretty good picture regarding when we can expect it to arrive. Motorola will officially unveil the new smartphone on September 4th in Chicago, and we're hearing it could be available on all major US carriers within a week.
Reports last week "confirmed from Motorola sources" that the global rollout for the new Moto X+1 and Moto G2 will begin on September 10th. This doesn't mean that's when all carriers in the United States will offer the phone, as AT&T had a short exclusive last year, but it's likely the phone will be available on all major carriers before the end of the month. Other reports suggest the Verizon Moto X+1 won't arrive until September 25th.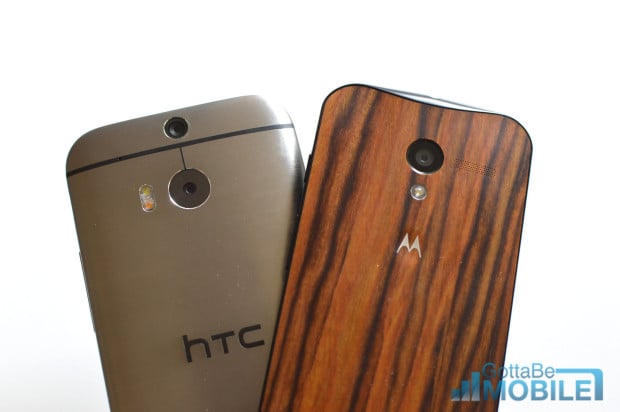 A few devices matching the Moto X+1 model numbers and description have surfaced already running on Verizon, suggesting the phones are being tested by all carriers as they prepare for a release next month, but until more official details leak, we'll have to wait until September 4th to know for sure.
With deal after deal surfacing on the current Moto X, buyers can expect the new Moto X2 to arrive sooner rather than later.
Moto X+1
Those considering the current Moto X may want to wait a week or two until Motorola unveils the second generation Moto X, as it sounds like quite the smartphone. If rumors, leaks, and photos are accurate it will perfectly positioned between the top-tier devices available today like the Galaxy S5 and LG G3.
Again, these are only rumors from various leaks and benchmark testing, but this is what we're hearing will complete the new Moto X+1 when it gets announced.
Moto X+1 Specs
5.2-inch 1920 x 1080p Full HD Display
2.5 GHz Snapdragon 800 quad-core with 2GB of RAM
16/32GB storage with micro-SD expansion included
Android 4.4.4 KitKat
12 Megapixel rear and 2.1 front cameras
Dual front-facing speakers (aimed at the HTC One M8)
2,900 mAh battery
Tons of customization options
Right out of the gate prospective buyers will see that list and be interested. The Moto X+1 screen is much bigger than the small 4.7-inch screen on the original, even though leaked images shows the physical size isn't much larger due to slim bezels and an improved design.
The screen is bigger and full HD like most other flagships released in 2014. The internals were bumped up to a quad-core, although it isn't the Snapdragon 801 most of the competition chose this year, but that's all about Motorola keeping the price down. We also see a better 12 megapixel camera, front facing speakers like the HTC One lineup, and a battery that's bigger than both the Galaxy S5 and HTC One M8.
On paper, the new Moto X2 sounds like a stunning device, one that could be quite the option for back to school shoppers or those looking to get a new smartphone as the summer ends and the fall colors start to bloom.
Price
The price of the new Moto X+2 (or Moto X2) is still a complete mystery for now. Last year the phone was priced roughly the same as the competition, due to tons of customization, but didn't deliver the same specs on paper. Even if it performed excellently and was one of the better phones of the year. It eventually was lowered to $399 without a contract, making it one of the best price/performance devices off contract available.
In 2014, we're hearing Motorola will continue that same strategy by delivering the device above at a price that undercuts the competition, all while offerings all the customization features and more. A few rumors even suggest more colors, wood backs, and even custom leather options for build materials. Making it truly a one of a kind device for any buyer that takes that route.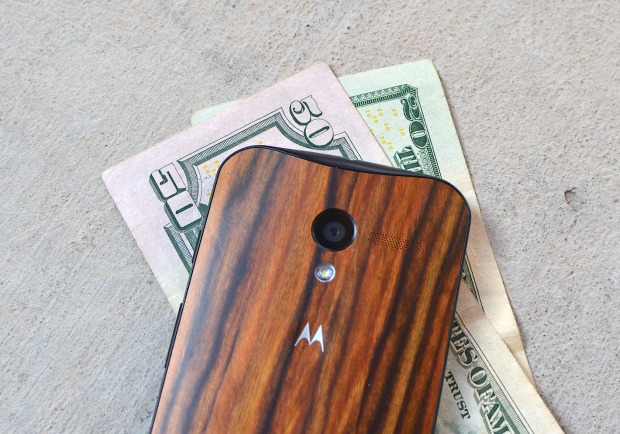 There has been speculation that they'll offer a one-day sale for $199 on the new Moto X+1, but that's unlikely. On top of that we're hearing the new Moto X+1 will replace the original at the same $399 price point from MotoMaker with all the customization colors being free. The wood and leather backs will likely remain a $25 charge.
All that being said, most of the details regarding the price are from unreliable sources or random leaks from UK retailers, so we'll have to wait until September 4th to know for sure.
Final Thoughts
September will be a busy month for Motorola, and it all kicks off with the new Moto X+1. The event invites for September 4th confirm we'll see a new Moto X phone, a new Moto G (likely the G2), the Moto 360 smartwatch, and some sort of accessory. The company could be preparing to release all of these on the same day, which would be a challenge, but a welcomed change to previous device launches that get announced then released two months later.
We're also hearing a few new Motorola DROID devices are headed to Verizon. Names like the DROID Turbo and DROID MAXX have been floating around, so things are finally starting to take form for Motorola in 2014.
The new Moto X+1 sounds like a great device on paper, leaks reveal a pretty good design with sought after front facing speakers, and the customization should make consumers want to get this device. Stay tuned for all the details as we'll be live in Chicago September 4th with plenty of coverage.

As an Amazon Associate I earn from qualifying purchases.