Moto X+1 Release Date Revealed Along with Moto G2
This afternoon new details emerged regarding two major smartphones coming this summer from Motorola. Over the course of the last few months more reports and rumors have suggested a successor to the popular Moto X was coming, called the Moto X+1 (or Moto X2) and now we have a firm release date.
Last year Motorola released the Moto X full of customization options for buyers. Those included 18 different colors, accent colors, engravings, and even wood backs made from Bamboo or Walnut. However, the new Moto X2 will have all that and more, with talks of a bigger display and leather options on board as well.
Read: Moto X+1 Release Date Rumors Emerge
While most the rumors have been regarding the new Moto X+1, a new exclusive report surfaced today from GSMArena suggesting Motorola will actually have two smartphones they'll be launching next month. The Moto X2, and a successor to Motorola's most popular smartphone of 2013, that being the Moto G.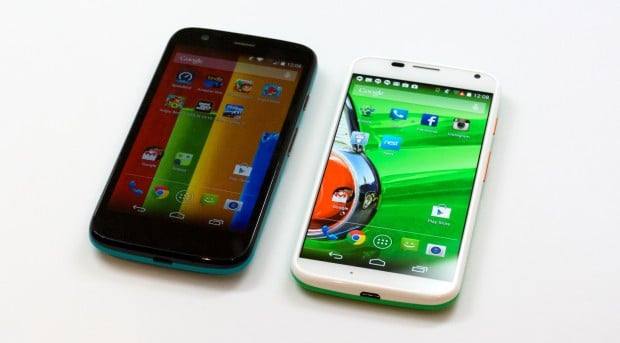 According to one retailer that received details directly from a Motorola representative, the company plans to announce, and then release both the Moto X+1 (which we're just going to call the Moto X2) as well as the Moto G2 on September 10th. This means we can expect more details and an event in which they'll be revealed sometime in August, followed by a global launch date on September 10th.
Since we've heard plenty about the Moto X+1 thus far, here's what we're hearing will be included on the new Moto G2. Sources suggest Motorola will increase the budget smartphone from 4.5-inches all the way to a 5-inch display, and offer it with a 1280 x 720p HD screen. Here's the full rumored specs:
Moto G2 (Rumored)
5-inch 1280 x 720p HD display
1.2 GHz Quad-core Snapdragon 400 processor with 1GB of RAM
8GB of internal storage (possibly 16GB, and micro-SD support)
8 Megapixel rear camera (up from 5mp) and 2MP front for video chat and selfies
Android 4.4.4 KitKat at launch
and much more
It's also worth noting the latest leaked images suggest the Moto X2 will have front facing speakers, and it's safe to say the Moto G2 will offer the same. The original Moto X and Moto G both had customization options and multiple colors for buyers to choose from. The Moto X was customizable with MotoMaker.com, but the Moto G required users to buy easily removable rear covers in an array of different color options. So far the full details have yet to emerge, but if the September 10th release date is official, we'll know more soon enough.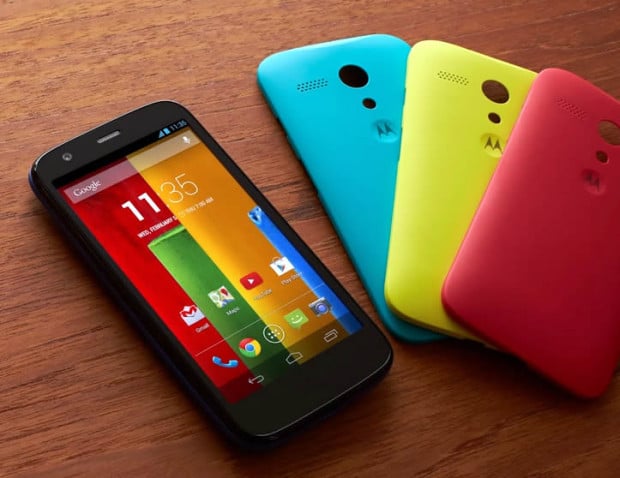 Aside from being a bigger smartphone with better specs and running the latest version of Android, is the price point. The Moto G was Motorola's most popular device ever considering it debuted for $199, and was $179 from most carriers, if not free on-contract. So how much will the improved Moto G2 cost prospective buyers? According to this mystery retailer it will be around €250. Which means buyers in the United States can expect the Moto G2 to be priced around $299 or less in the United States.
This same leak suggests the Moto X+1 will be launched on the same day from an array of carriers. The original arrived on AT&T first, then Sprint, T-Mobile, Verizon, and other regional carriers throughout the year, and eventually in Europe and around the globe. We can expect the same situation with the new Moto X+1.
If rumors are correct, the new Moto X2 will sport a bigger 5.2-inch 1080p HD display, quad-core Snapdragon 801 processor with 2GB of RAM, 16 and 32GB of storage options with all the customization that made the original popular. However, according to evleaks the Moto X2 will have custom colors, wood backs, and even leather options for buyers to choose from when it comes to built materials. Making it truly a one of a kind smartphone.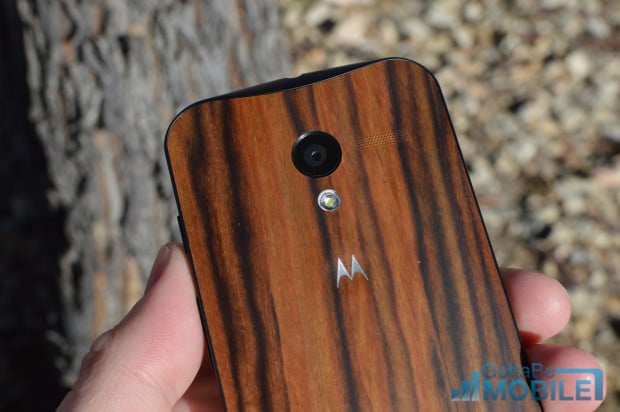 At this point these are only rumors, but reportedly come from a highly reliable source that received information direct from Motorola. The original Moto X was announced in August and arrived shortly thereafter, and we can expect the same type of announcement and rollout for this new lineup of smartphones.
September is stacking up to be a big month with the Galaxy Note 4, Galaxy Alpha, iPhone 6, and now two more smartphones from Motorola. We'll have all the details and more as they become available.