Moto X+1 Release Date Rumors Emerge
The original Moto X was released in August of 2013, and many believed a new Moto X2 would be coming this month to replace it, but we're now hearing something different. The all-new Moto X+1 is reportedly coming sometime next month. Lately small details, rumors, images and leaks all suggest the device is real, as well as multiple leaked images.
This isn't the first Moto X+1 rumor or sighting as of late, but this week new details have emerged suggesting some pretty impressive specs for the phone to battle the likes of the Galaxy S5 or LG G3, as well as a potential release date.
Read: Huge Moto X Deal Arrives as Moto X+1 Release Nears
While the leaks continue to arrive, most are light on any actual details that will have prospective buyers excited. However new leaks have just revealed some compelling information about this upcoming customizable smartphone. The Moto X+1 will reportedly replace the original and popular Moto X, and could be coming sooner rather than later. Read on for all the details we know so far.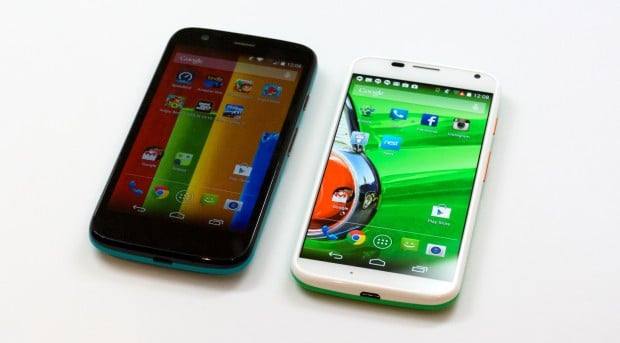 Late last month more images leaked showing the bigger new Moto X-1 with a custom wood backplate, and now we have additional specs and a release date to go along with it. Back in February Motorola confirmed a successor to the Moto X was "coming this summer" but that's all they've had to say on the subject.
Today though, new reports from Droid-Life and their "reliable sources" suggest the new Moto X+1 (or Moto X2) won't arrive until late September. In fact, they claim the Verizon Moto X+1 release date is September 25th. That means it could arrive about a month later than last years model, but again this is only a rumor, and one for Verizon at that. It's possible the Moto X+1 will still arrive before the end of summer on other carriers such as AT&T, as the end of summer is technically September 22nd.
The original Moto X first arrived as a limited exclusive with AT&T, customizable through MotoMaker.com with 18 different custom colors, accent options, engravings, and eventually wood backs like Bamboo or Walnut wood.
Read: Moto X in Walnut Wood Hands-on
This leads us to believe a late August or early September reveal is coming, and then the new Moto X successor will arrive in mid-September in the United States, followed by a release on Verizon Wireless and other carriers around the US and globe.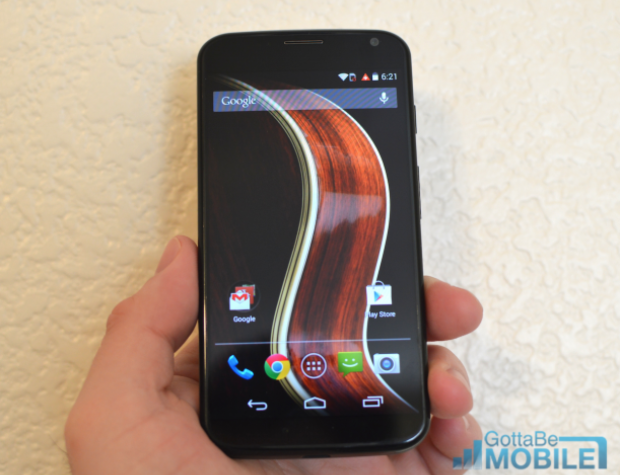 To add even more fuel to the fire regarding the new Moto X2, the device has also reportedly been spotted running some performance tests over at GeekBench. All their information provides is the new smartphone is powered by a 2.5 GHz Qualcomm Snapdragon 801 quad-core processor with 2GB of RAM, similar to the Galaxy S5 and HTC One M8.
Previous reports suggest the new Moto smartphone will come equipped with a 5.2-inch 1080p HD display, dual front-facing speakers, the same Motorola X8 computing system for hands-free usage and voice controls, as well as an improved 12 megapixel camera on back. Evleaks has confirmed there will be custom colors, wood, and even leather options for the back, and another report claims there will be a large 2,900 mAh battery for all-day battery life.
So far all the details are still slowly but steadily rolling in, but we should be learning more soon. If the Moto X+1 (or Moto X2) indeed is scheduled to be announced later this month and arrive in September, additional leaks and images should start emerging more and more as the Moto X+1 release date nears.