Motorola Android 5.1 Lollipop Update Breakdown
Google's new Android 5.0 Lollipop update release is slowly but surely making its way to more and more devices, but multiple smartphones from Motorola have yet to see the latest software release. We've seen it arrive for a few of Motorola's most recent devices, but today the company confirmed multiple Android 5.1 Lollipop updates are coming soon, and below is what owners need to know.
Android L was first announced as Android 4.4 KitKat's successor back in June during the company's annual Google I/O developer event. Then in October Google officially unveiled the full Android 5.0 Lollipop update along with the Nexus 6, Nexus 9 tablet, and a new Nexus Player for the TV. Soon after Motorola made some announcements, and they were among the first to update smartphones too.
Read: Android 5.0 vs Android 4.4 KitKat: What's New in Lollipop
The Android 5.0 Lollipop update isn't rolling out to smartphones as fast as Android 4.4 KitKat did, but there are a lot of visual and behind the scenes changes that are making the wait a bit longer than expected. Not to mention bugs were quickly fixed with releases of Android 5.0.1, Android 5.0.2, and then last month a huge Android 5.1 Lollipop release. And while Moto has delivered Android 5.0 to a few devices, a slew of them will jump straight from KitKat to the latest Android 5.1 Lollipop release.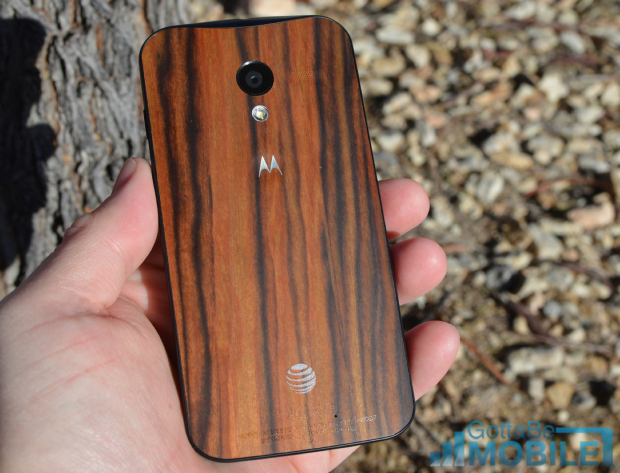 Android 5.0 Lollipop was officially released on November 3rd when Google sent the code to manufacturers, and when the Nexus 9 tablet was released to the public. It only took a week for Motorola to get started, and they kicked things off by updating the Moto X 2014 Pure edition to Android 5.0 on November 10th.
Since then we've seen the new Moto G released in 2014 see the update in some regions, not to mention the budget friendly Moto E, and the Moto Maxx (Turbo for outside the US) have also seen updates to Android 5.0 Lollipop. That said, what about the original Moto X, G, E and more? We have the latest news below.
Motorola Updates
The company kicked off Lollipop late last year by launching a new updates webpage with details regarding which devices will see Android 5.0, and when. And while there weren't actual dates, each device will be updated accordingly and the details will evolve and be refreshed once said handsets get updated.
Motorola has confirmed these devices will all receive Android 5.0 Lollipop soon.
Moto X (1st & 2nd Gen)
Moto G (1st and 2nd Gen)
Moto G 4G LTE
DROID Turbo
Moto E
DROID Ultra
DROID Maxx
DROID Mini
A few of those devices listed above have already seen updates to Android 5.0 Lollipop, and last month Motorola themselves confirmed the Motorola DROID Turbo would jump straight to Android 5.1 Lollipop, we're just not sure when.
Today though, we received good news for those with the original Moto X from 2013, the original Moto G, Moto G 4G LTE and the Moto E. According to David Schuster, a Senior Director of software management at Motorola, all of the devices we just mentioned won't see Android 5.0 Lollipop, and will instead be updated from Android 4.4 KitKat straight to Android 5.1 Lollipop.
He states that while the company has been busy testing near-final versions of Android 5.0.2 Lollipop for the original Moto X and Moto G, they've decided to scrap those upgrades and put all efforts into delivering the latest Android 5.1 Lollipop release instead.
Read: Android 5.1 vs Android 5.0 Lollipop: What's New
In mid-March Google finally released Android 5.1 Lollipop. This release was aimed at fixing a slew of problems and issues that plagued the initial Lollipop release. Owners that have received updates to Lollipop on the Galaxy S5, Note 4, LG G3, HTC One M8 and more have been frustrated by problems, most of which have been fixed in Android 5.1 Lollipop.
So instead of releasing an old version, only to push another update out in the near future, Motorola appears to be merging all changes directly into Google's latest release, and will hopefully be able to deliver those updates in a timely fashion. And while this is bad news for those with the original Moto X or Moto G, as this means the updates will be delayed even further, it's good news that you'll receive the best software available once the update does arrive. We've still heard no reports on the DROID Ultra, Maxx, or Mini.
At the same time, this morning we're starting to see movement from Google on yet another update, Android 5.1.1 Lollipop. Most likely that will fix the infamous memory leak problem, something that Motorola will surely want to include in their updates for all devices. The Lollipop release hasn't gone as smooth as many hoped, but Google's slowly and surely fixing all the problems. At this point those with the original Moto X, G and E should expect at least another 3-4 weeks delay, if not longer, before Android 5.1 Lollipop updates start to arrive. And potentially even longer from carriers in the United States.

As an Amazon Associate I earn from qualifying purchases.