Motorola Announces MOTOACTV Fitness Tracker and MP3 Player
In addition to the Droid RAZR, Motorola also announced the MOTOACTV which is a fitness device that is a fitness tracker and MP3 player all packed into one.
The MOTOACTV is actually a pretty neat looking device, almost like something out of a Dick Tracy comic, and it has a bunch of features that you health nuts are probably going to marvel at.
It also packs something pretty unique for future Droid RAZR owners as well.
First, let's start with the basic hardware rundown for Motorola's competition for Apple's iPod.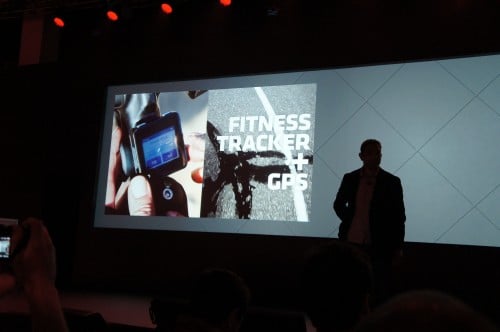 They look like this:
Ongoing tracking of fitness performance stats, including pace, distance, calories burned, and map of route covered, with automatic wireless syncing of workout data to MOTOACTV.com
8GB or 16GB of storage for endless playlists
Sports a 1.6" full-color touch-screen display that is sweat-proof, rain-resistant and scratch-resistant Corning® Gorilla® Glass that auto-adjusts for indoor or outdoor lighting
Option to sync with the latest Android-powered smartphone to receive incoming calls and texts
FM radio capabilities for more song variety
Up to five hours of battery life for outdoor workouts, 10 hours indoors, and nearly two weeks on standby
Supports both Bluetooth® 4.0 and ANT+ wireless connectivity for your existing fitness sensors and your future ones
Size: 46mm x 46mm x 9.6 mm
Weight: 35 g
It holds up to 4000 songs so if radio isn't your thing, you have that option as well. It's also sweat and scratch proof.
And, as the spec listing states the MOTOACTV will be able to take advantage of a website where you'll be able to track all of your personal stats. It'll also tell you what music you work out best to. Pretty neat.
It's also all wireless. The headphones for it are done through Bluetooth.
Lastly, you can sync up the Motorola Droid RAZR to the MotoACTV and receive texts and calls without stopping your routine.
The MOTOACTV will be available starting November 6th with pre-orders starting today. The MSRP for MOTOACTV 8GB is $249 and $299 for 16GB and the headphones will be sold separately.

As an Amazon Associate I earn from qualifying purchases.