Motorola Atrix Ad Banned in the U.K.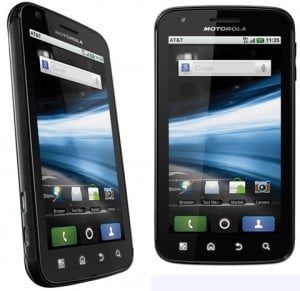 It seems as though Motorola has gotten into some trouble with an advertisement, ahem, advert that it has been running across the pond over in the United Kingdom. The ad, for the Motorola Atrix, claims that the Atrix is "the most powerful smartphone."
Well, it seems some loyal Samsung Galaxy S II owners have filed complaints with the U.K.'s Advertising Standards Agency stating that the processor speed of the Galaxy S II is faster and therefore the statement was misleading. The agency agreed and the advert has since been banned in the United Kingdom.
In its ruling, the ASA stated that:
We considered most viewers would understand the claim 'the world's most powerful smartphone', in context to a smartphone, to mean that the product had, among other features, a faster processor than any other smartphone.

Because the Samsung Galaxy S II i9100 had a faster processor than the ATRIX, we considered the claim "The world's most powerful smartphone" had not been substantiated by comparative evidence and concluded that it was misleading.
Motorola, for its part, is crying foul and is saying that (and maybe rightfully) the processor is not the only reason that one phone is faster than the other. It argued that the Atrix is able to power the computer-like accessories (the laptop dock) and that the Galaxy S II cannot.
There is a chance that this might get overturned but I wouldn't hold your breath.
Source: The Telegraph
Via: Pocketnow