Motorola's MOTOBLUR, CLIQ Phone Look Impressive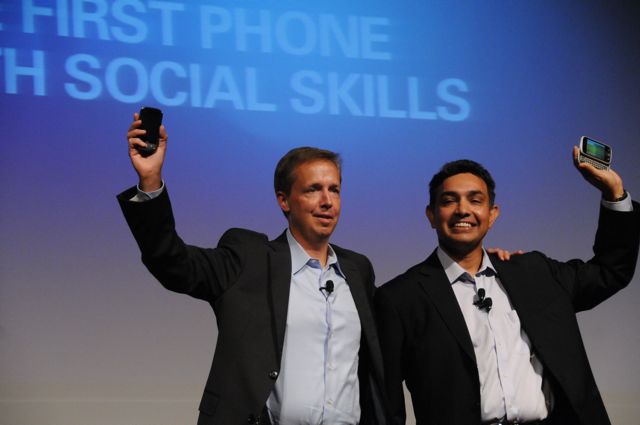 Motorola and T-Mobile are teaming up to introduce a pair of Android-based smartphones. Both will run on the MOTOBlur platform, which focuses on social networking and centralizing all of your alerts.
Dr. Sanjay Jha, Motorola's Co-CEO just introduced the Moto Blur platform at Mobilize 09, which I'm attending today in San Francisco. He spent most of the time talking about the software rather than the hardware. Here's the promo video of the device and software he showed us:


MOTOBlur is part phone platform, part cloud service. Whatever you store on your MOTOBlur phone is backed up to the cloud. This means you don't have anything to worry about if you ever lose your phone. Dr. Jha showed how MOTOBlur   phones can be remotely tracked and wiped through a web browser.
The first phone that will feature MOTOBlur is called the CLIQ. It has a sliding keyboard, 320×480 pixel touchscreen display and a 5MP camera. Motorola is calling it the 'first phone with social skills.'
One thing that Dr. Jha stressed is that the content of your friends' messages are much more important than where they were sent from. He demonstrated how contacts and alerts for popular social networking applications are deeply integrated into MOTO Blur. Users won't have to launch apps or dive into menus to see what their friends and colleagues are up to.   So far Motorola's integrated Facebook, MySpace, Twitter, Gmail, and 'work email' into MOTOBlur.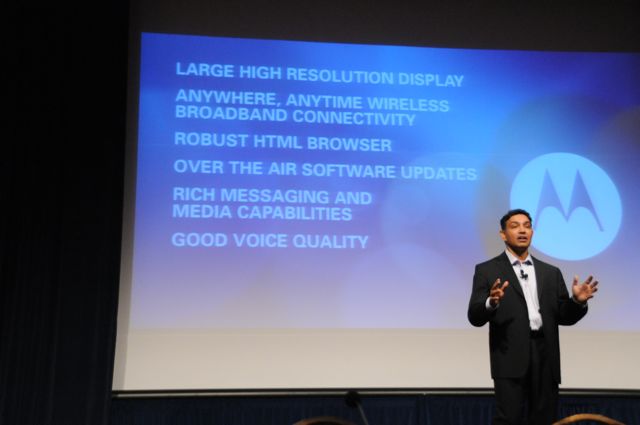 Dr. Jha said that smartphones really need to have the features listed on the above slide. I think those items should be taken for granted on any modern smartphone.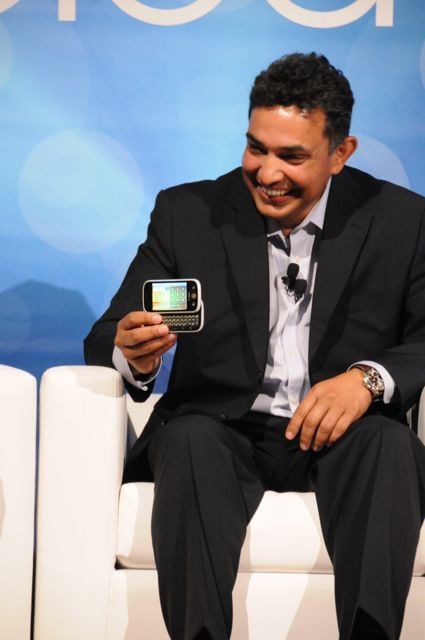 The big elephant in the room when it comes to consumer-centric smartphones is the iPhone. Dr. Jha wouldn't directly compare his company's new devices to the iPhone. He said that he's been too focused on MOTOBlur to think about how he'd improve the iPhone.
Here are the full specs of the CLIQ from Motorola:
Motorola CLIQâ"¢ with MOTOBLURâ"¢
Talk and Standby Time for GSM4
360 minutes/6 hours of continuous talk time, and standby of 325 hours/13.5 days
Form Factor
QWERTY side Slider, Full Touch
Band/Modes1
WCDMA 900/1700/2100, GSM 850/900/1800/1900, HSDPA 7.2 Mbps (Category 7/8), EDGE Class 12, GPRS Class 12, GPS
OS
Android 1.5
Weight
163.00 g; 5.7 oz
Dimensions
58 x 114 x 15.6 mm; 2.28 x 4.49 x 0.61 in
Browser1
Android HTML Webkit
Email Types
POP3/IMAP embedded (including Macmail, Gmail, Yahoo!, MSN and AOL1),   Push Email
Battery
1420 mAh
Connectivity1
Bluetooth3 1.5, 3.5mm, USB 2.0 HS, Over the Air Sync (OTA); Wi Fi
Display
320 x 480 pixels (w x h), 187 DPI
Messaging1
MMS,   SMS, Email (POP3/IMAP embedded, Push Email) IM (Embedded) Open Source
Audio
AAC,   AAC+,   AAC+ Enhanced,   AMR NB,   MIDI,   MP3,   WAV
Video
Playback – H.264, H.263, MPEG at 24fps at HVGA resolution; Capture – H.263, MPEG at 24fps at HVGA resolution
Camera
5 megapixel, auto-focus
Memory
Removable 2GB MicroSD card (included); Supports 32GB MicroSD (optional)
Location Services1
Integrated 5-way navigation, GPS, Turn by Turn directions, Google Maps with Street View , E-Compass
Size
~103.15 cc; 6.32 inches
Antenna
Internal / Antenna diversity (2 antennas to enhance reception)
WLAN
802.11b, 802.11g
Address Book/Calendar1
MOTOBLUR aggregates Facebook, MySpace, Twitter and Gmail, and syncs your work contacts, email and calendar