Motorola Camera App Hits Google Play, Brings Updates Without Carriers
This morning Motorola issued an update to the Moto X that is delivering some serious improvements to the camera, only we've seen this update before. Arriving for the Moto X on multiple carriers was a recent update, which included multiple camera fixes and improvements. Today though, following in Google's footsteps, Motorola released the app and update to the Play Store and users won't have to wait for carrier over the air updates.
We all know some carriers take forever to allow and release updates and Google wants to help alleviate that problem by pushing many new features of Android right through the Play Store. Google Hangouts, Google Search & Now, and even the Keyboard and Calendar. Now it appears Motorola will be doing the same, and bypassing carriers and offering updates to key aspects of the Moto X in the near future, starting with the camera.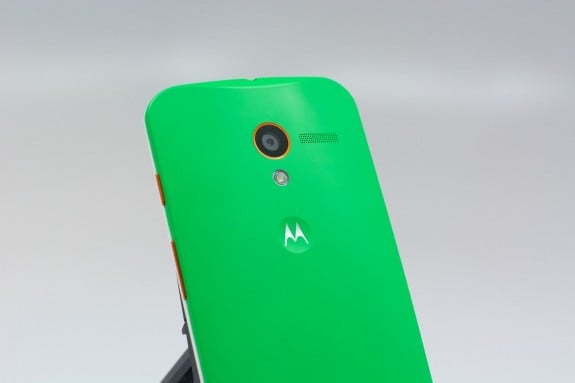 This is also an initiative by Google to take control of Android, and allow users with third party skins like Samsung's TouchWiz on the Galaxy S4, LG tweaks, and HTC Sense UI to add stock Android parts back to their device and experience. At the same time be able to quickly and effectively update key areas of Android without yearly release cycles, like we're about to see with Android 4.4 KitKat.
Motorola, who was acquired by Google, looks to be aiming for the same plan. By delivering the Motorola Camera, which only works on the Moto X for now, on the Play Store they can issue updates without dealing with Verizon, AT&T, or any other carrier for that matter. Instead of waiting weeks and often months for an update to clear, they just throw it on the Play Store for all users.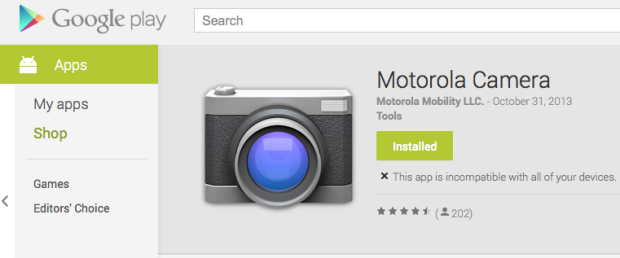 Most likely this same camera update will give access to the improved camera and features for the Verizon DROID Ultra and DROID MAXX, but so far the Moto X is the only device that is supported. Motorola's own VP has already stated an update was in the works with similar enhancements for the Verizon DROID lineup, but we may just see it arrive from this Play Store listing instead.
The update should brighten the viewfinder, improve auto focus and auto white balance, improve the exposure and even tweak the low light and indoor performance. Many have touted this as an excellent update to the camera, and now it looks like it'll continue to improve by way of the Play Store. Expect Motorola to add more aspects of its device features to the Google Play Store in the coming weeks and months.

This article may contain affiliate links. Click here for more details.