Motorola DROID 2 Global with a 1.2GHz processor finds it's way online
The Motorola DROID 2 Global found it's way online for a brief period. The page has been removed from Motorola's website already, but Droid-Life got some screen captures before it vanished. The DROID 2 hasn't been out too long and it's expected to be replaced by this one when it's released. At least that's what the speculators are expecting. The specs are pretty impressive, but there was no indication on the page when the phone would be available.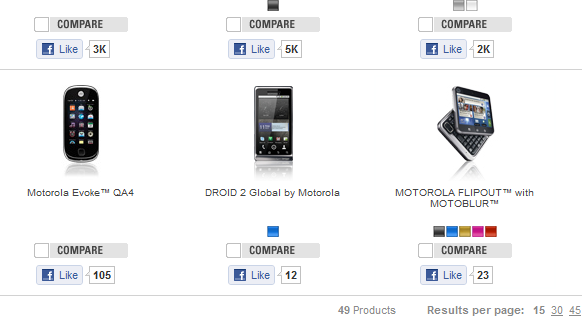 So, what is so special about this one? Start with a 1.2GHz processor. That is just plain sick and quite welcome.  I've taken the liberty of trimming down the screen shots with specs to display the more juicy details, but you can head to Droid-Life to check out the entire screen shot gallery.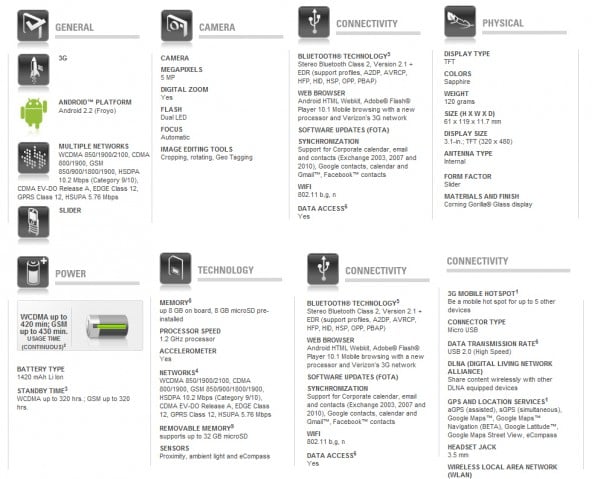 This will most definitely be a hot phone when it's released if all these specs are accurate. A beefy 5 megapixel camera, 1.2 GHz processor, 8GB of internal storage with another 8GB included in the MicroSD slot, and all sorts of other awesome specs. If I was in the market for an Android phone, I would wait on this. It's the modern day HTC Touch Pro 2!
Another note on this phone: The same site, Droid-Life, also uncovered some spy shots of this phone last month.

This article may contain affiliate links. Click here for more details.