Motorola Droid 3 and Droid X2 Won't Get Ice Cream Sandwich
Last week, Motorola updated its Android 4.0 Ice Cream Sandwich update schedule and while the news was good for some device owners, Droid 3 owners and Droid X2 owners saw their phones left off the list. In an effort to quell the storm, Motorola has explained why phones like the Droid X2 and the Droid 3 won't be getting the upgrade to the latest version of Google's software.
In a blog post, Motorola explains that these devices, presumably along with many others, won't be improved with the update and therefore the manufacturer will not be outfitting them with the update.
Motorola says that if it can't determine whether or not an improvement can be made, the software roll out is a no-go.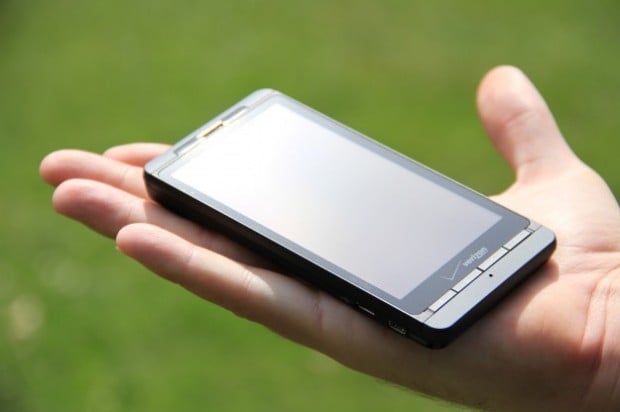 Here is the company's full statement which is sure to fuel the flames even higher:
You're not alone. Good thing we've got a page for that. You can get the latest software upgrade news on our refreshed page.

You may be wondering why all devices aren't being upgraded to Android 4.0 (Ice Cream Sandwich). Here's the deal. We work very closely with Google and cell phone carriers for every software update. And, obviously we want the new release to improve our devices. If we determine that can't be done—well then, we're not able to upgrade that particular device.

Happy upgrading!
In the comment section below, many Droid X2 and Droid users have expressed their frustration with Motorola's stance.
One commenter, Josuam, says that:
Just know my droid 3 will be my first and last motorola phone that I will use in my life!
And another, named Slandy7 states:
My Droid 3 isn't even a year old, and Motorola has decided not to upgrade it. Phones with slower processors, less RAM, and manufacturers with fewer resources have been upgraded to ICS. This is an infuriating call by Motorola, as it was made with one factor in mind: money. This will be the last Motorola phone I ever buy, and I will certainly not recommend Motorola phones to anybody else.
Granted, Motorola did not say whether these devices would see the next major Android update but these customers do have at least one point. The phones are just about a year old coming out during the summer of last year.
The Droid X2 had also been rumored to not be getting the update.
Both phones also sport dual-core processors and similar specifications of several other phones that are getting or have already received the update so it's easy to see why owners are peeved.
It's possible that it's the 512MB of RAM that is holding both of these phones back but because Motorola didn't go into detail, owners will probably never know for sure.
In addition, Motorola and Verizon have kept the bootloaders on both phones locked which prevents owners from flashing custom ROMs.
Many are asking Motorola and Verizon to unlock the bootloader now that the phones won't get the bump to Android 4.0 but the chances of that happening are slim to none.