Motorola Droid 3 Begins to Arrive, First Impressions Along With It
The Motorola Droid 3 has only been on sale since yesterday and already it has begun arriving on the doorsteps of customers who put their cold hard cash down for one. And lucky for us, one new Droid 3 owner on HowardForums has not only posted some great photos of the Droid 3 but he has also given out some of his initial thoughts as well which is great if you've been thinking about buying one.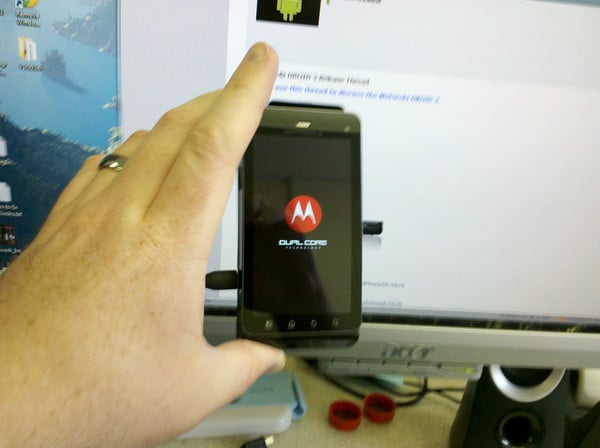 So here's what our mystery man is thinking:
big. Heavy. much more substantial than the D2. Slider action is fairly stiff but i imagine it will loosen up over time as the D2 has.
No physical camera button on the case, so that part of the VZW doc I posted near the end of the pre-release thread is wrong for sure.
The bezel around the screen is sort of a steel gray, gunmetal-ish, while the main body is black. Back casing is soft-touch coated (IBM Thinkpad style), but it is a piece of plastic, not metal. Just snaps on.
You can change SD card without removing battery!
So, some bad, some good. The weight is kind of an issue. I didn't like how heavy the Motorola Droid 2 felt in my pocket and the fact that the Droid 3 is heavier pains me.  He also confirms that the device has 512MB of RAM. It continues to amaze me why Motorola doesn't up the ante for these new Droid phones but they must have their reasons.
The Motorola Droid 3 is currently available online for $199 on a new two year contract and will be available in stores on July 14th. Keep the Motorola Droid Bionic in mind before you snag one though.
Via: Phandroid