Motorola Droid Bionic Appears in Another Best Buy Ad
Yesterday, we were bombarded with a couple of Motorola Droid Bionic goodies. First, we were treated to a full leak of the Droid Bionic's features. We're talking screen size, processor, amount of RAM, and more. If you're thinking about getting this phone, you should check that out. Then, another bombshell. A new rumored release date in late August and a possible full retail price.
There are exciting times for those that are hoping to get this phone and today, we have another leak that will probably drum up the excitement even further. Droid-Life has snagged a very familiar advertisement from Best Buy that shows off the handset in all of its glory. If this looks familiar, you're not going crazy.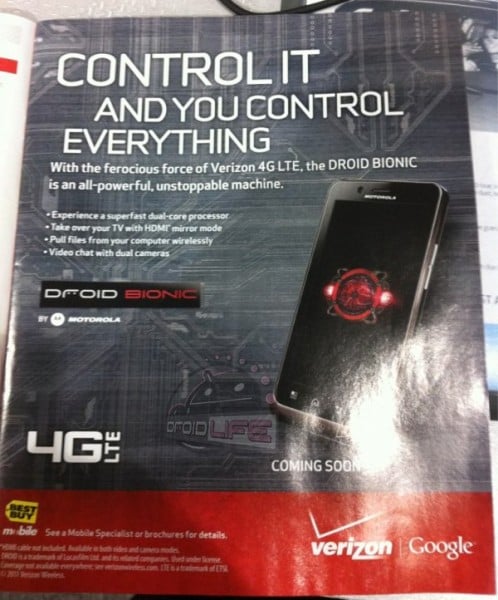 We saw this very same ad pop up all the way back at the beginning of July. Only this time, the ad is in the wild and isn't just an image.
Now why am I so excited about an ad? Well, this means that the Droid Bionic we've seen and heard about is very likely going to be the same Bionic that launches at some point in the next few weeks and not only that, the fact that it's in September's Best Buy Buyers guide means that it's on track for launch.
Still, with the Nexus Prime possibly coming in October and with the Droid HD looming off in the distance, Motorola and Verizon would be wise to get this thing out sooner rather than later.
August perhaps?
We've got our fingers crossed.

This article may contain affiliate links. Click here for more details.