Motorola Droid Bionic Appears in New Photos, Screen Size Confirmed
Last week we saw a ton of Motorola Droid Bionic photos leak to the surface showing us the design of the upcoming 4G LTE smartphone as well as the look at the inside and the Droid Bionic's battery. Prior to that, we had a pretty extensive specification leak via Motorola's website that seemed to confirm just about everything that we thought we knew about the elusive handset.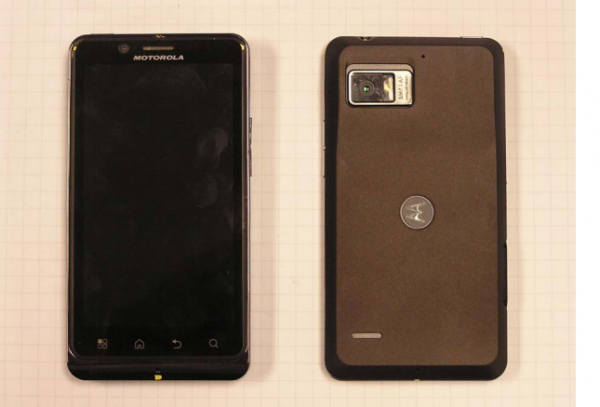 Still, we've been waiting for some more reliable evidence to surface before we can be sure that what we saw was the real deal and today, the FCC filing of the Droid Bionic became public and now we have a solid look at the phone that is rumored to be launching on or around September 8th.
Along with some new pictures, we also have confirmation that this device will be arriving with a 4.3-inch qHD display and not the 4.5-inch monstrosity that was rumored. Many of you were hoping that the Droid Bionic would be coming with a 4.5-inch screen and this has to be a devastating blow for those that had held out hope. It also apparently has a microHDMI slot.
Android Central, after some digging, was able to find something peculiar buried in there. The user manual includes a section on World Phone GSM capabilities. Might this mean that the Droid Bionic is as CDMA/LTE/GSM world phone? First we've heard of it and as they point out, there appears to be information listed in the guide that is pulled from the guides of other devices.
A 4G LTE, dual-core, world phone? Sounds pretty good to us but we wouldn't count on it. What we would count on is a September release of a 4G LTE dual-core smartphone that has taken far too long to get here.