Motorola Droid Bionic Needs to Launch in August to Beat Competition
There have been rumors swirling around about an August 4th release date for the Motorola Droid Bionic much to the excitement of the Android community. However, in addition to the early August date, there have also been whispers about a release at some point in September. Over the weekend some physical evidence surfaced indicating that Sam's Club wouldn't get the phone until September.
Then, yesterday, it became apparent that the Motorola Xoom's 4G LTE upgrade would not be launching until September. If you recall, Motorola Mobility CEO Sanjay Jha had stated that the upgrade and the Droid Bionic would launch at the same time, at some point this summer.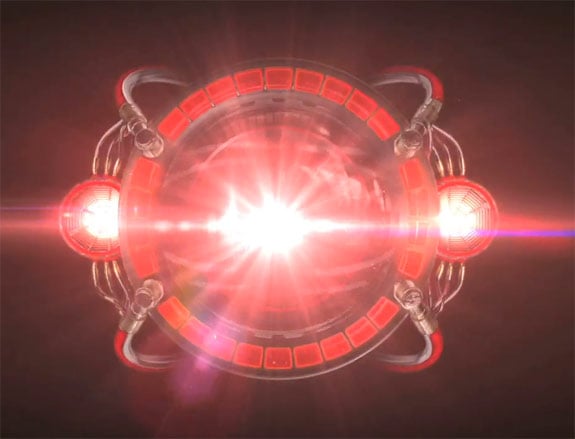 Now, I realize that Motorola has been touting a summer release for the Droid Bionic since it announced it was delayed, and early September is still considered summer. However, it's my opinion that waiting beyond an early August launch date would be disastrous. As I've said before, the Motorola Droid Bionic has an uphill climb ahead of it and Motorola and Verizon are only going to make the climb that much steeper if they decide to wait to release the Droid Bionic. Here is why.
The Main Threats
It is extremely important that the Droid Bionic gets out before the launch of the next iPhone in September and the launch of the Samsung Galaxy S II next month. Big Red and Motorola would be playing with fire if they released this phone sandwiched in between the two. If made to wait until September, I've already talked to numerous people who are going to opt for the Samsung Galaxy S II and that sentiment is surely more widespread than just a few people.
Sprint's going to be offering a WiMax 4G version of the Galaxy S II and paired with true unlimited data (Sprint is the last major carrier to offer this), it's going to appeal to new and upgrading customers. If you recall, Verizon only has tiered data options available for new customers.
Verizon is likely also going to have a Samsung Galaxy S II model as well. In fact, it might even be a 4G LTE device. And the carrier is going to want to market it. That, in addition to the marketing blitz for the other Galaxy S II models and come September, ads for the new iPhone, make it a smart to get the Droid Bionic out in early August when things are quiet.
And while it's certainly possible we could see another LTE device launch in August, there is no official evidence and that means that this is an absolutely crucial time for Motorola. They have the opportunity to launch a dual-core LTE smartphone before their competitors can get one out to the market, which again, makes the timing of the Droid Bionic's release so important.
As I've said before, the features that the Droid Bionic has – processor and high speed network – make it the best choice for those looking to get a phone with great longevity. And that should be a high priority for those signing up for new contracts.
In addition, the Galaxy II and iPhone 5 are also going to appeal to those that have read the horror stories of the HTC ThunderBolt and don't want to deal with 4G LTE early adoption. I can only imagine some of the issues that the first dual-core 4G LTE smartphone will encounter. It would be wise for Verizon to get out into the media and start touting the benefits and the increasing expansion of its 4G LTE network when the airwaves aren't cluttered.
Oh, and Windows Phone 7.5 Mango is coming out soon. Microsoft has to be loving all of this.
…And A Few More

Those that aren't intrigued by the Galaxy S II devices or the iPhone 5 might also start thinking about some other options as well. The longer Verizon and Motorola wait and the closer we get to a potentially amazing Nexus handset. Both the Nexus S and Nexus One have been stellar devices and both have been the first devices to get major Android updates.
I can only imagine the issues that Motorola might have updating a dual-core 4G LTE smartphone if it couldn't even get Gingerbread on the Droid X right. That being said, the new Nexus will launch with Android Ice Cream Sandwich on board. The HTC ThunderBolt, another 4G LTE device, has been out since March and still doesn't have Gingerbread, despite promises to speed up Android updates. Who knows how long it will take the Droid Bionic to get Ice Cream Sandwich?
And let's not forget about the other mysterious high-end Motorola device on the horizon, the Motorola Dinara, which sounds like a dream come true. And those are just a few of the phones that are coming up.
And there are already some high quality Android smartphones on the market right now (HTC EVO 3D, HTC Sensation 4G) which might be tempting enough to those that can't, or don't want to, wait another month. Sprint should have a pretty easy sell. "We don't have tiered data. We have true, unlimited data." Verizon's going to have to try and convince people that the Droid Bionic paired with tiered data is going to be OK. Not easy.
AT&T Would Love to Rain on Verizon's Parade
AT&T's about to launch its 4G LTE network. It's supposed to take place this summer and August is definitely a part of summer. You better believe that Ma Bell is going to promise some amazing devices for its new network and if that roll out takes place before the launch of the Droid Bionic, you'd have to imagine some people will be intrigued enough to wait, especially those on AT&T with an upgrade coming up.
A Mass Exodus?
Yet, if we're left with another month of waiting, I have a feeling that Motorola enthusiasts, who have already had to deal with the Xoom's woes, will become fed up and jump ship to another company if they haven't already. Motorola can't afford to have its most loyal customers leaving at a critical point like this. They'll survive, but it's going to look really bad.
If the phone's not done, they obviously can't release it, but after all this time, you'd think that Motorola would have gotten it together especially after this long delay and the issues with the Xoom.
Again, Motorola has said that this would be coming out this summer and they haven't broken their word. But if this phone comes out in September, sales aren't going to be nearly as good as they would be if it launched in August. Add in a loss of confidence from consumers and their fans and you have a lose-lose situation, folks. I am pulling for a smash hit here but I don't think that can happen without an August release. I am also pulling for Moto. I love its phones but they have had the ability to do something special here and they haven't seized the opportunity and it's disheartening.
If the Bionic launches in September are you going to wait around for it? Or are you already going to have a Samsung Galaxy S II in your hands?