Motorola Droid Bionic Price Falls Again at Amazon
As you might know, Verizon is going to be releasing three new 4G LTE devices in the weeks ahead, a list that includes the HTC Rezound, Motorola Droid RAZR and Samsung Galaxy Nexus. All three are tempting but they will all come with an expensive price tag. If you're not made of money, there is an alternative to these phones. It's called the Motorola Droid Bionic and it just saw its price fall to $120 at Amazon.
That price of course is only available to those willing to sign a new two-year contract with Big Red. Those who are upgrading are going to be subjected to paying $220 for the 4G LTE powered device.
Verizon is currently offering up the Droid Bionic for $250 so Amazon's deal is a steal if you can handle picking up a phone that is just a little more than two months old.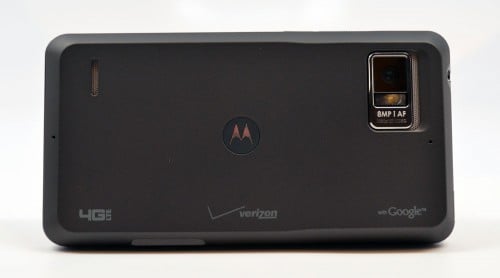 Before you pull the trigger though, you'll probably want to read our review of the Droid Bionic. In short, while it probably could have been better had there been more passion invested in it, it's still a very solid device.
And if you're still interested, after reading that, you can find Amazon's deal
here
.