Motorola DROID RAZR HD Android 4.4 KitKat Update Begins
This week good news arrived for Motorola DROID Ultra owners that an update was coming soon which would deliver Android 4.4.2 KitKat to the handset, but Motorola didn't forgot the rest of the DROID lineup either.
Today we received word that the Motorola DROID RAZR HD and MAXX HD are up next for Android 4.4.2 KitKat, an update which is severely needed considering the handset is still stuck on Android 4.1 Jelly Bean.
Read: Moto X in Walnut Wood Hands-on Video
Lately Motorola has been focused on the impressive Moto X software updates, but this week good news arrived for all DROID owners on Verizon Wireless. Back in March rumors began swirling that the RAZR HD would be next for KitKat, but sadly nothing came of that until today.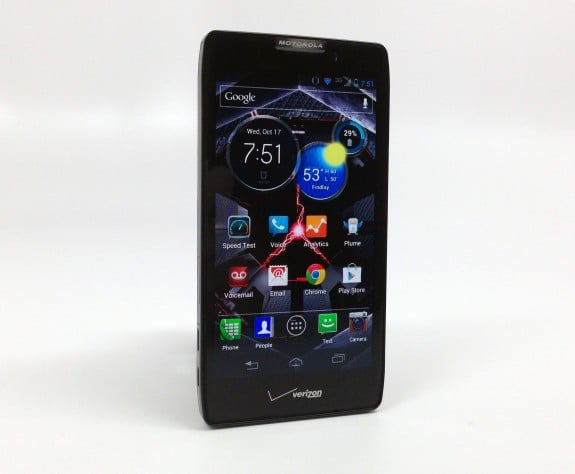 Earlier this month one of Motorola's own took to Google+ and confirmed the DROID RAZR HD and M Android 4.4 KitKat update was seeing great progress, and it would be coming sooner rather than later, and that time has finally come.
We can now confirm the Motorola DROID RAZR HD Android 4.4.2 KitKat update has officially started for members of the Motorola Feedback Network. What this means is that while the Android 4.4.2 KitKat update for the DROID RAZR HD isn't rolling out to the mass public yet, it has reached a final testing point, is nearing release, and should hopefully arrive very soon.
Over the years Motorola has done what they call a "soak test" which is essentially letting a few key users try software updates early. This is the last and final phase after a long drawn out update, testing, certification, and further testing process that all Android software updates go through. Especially those on Verizon Wireless.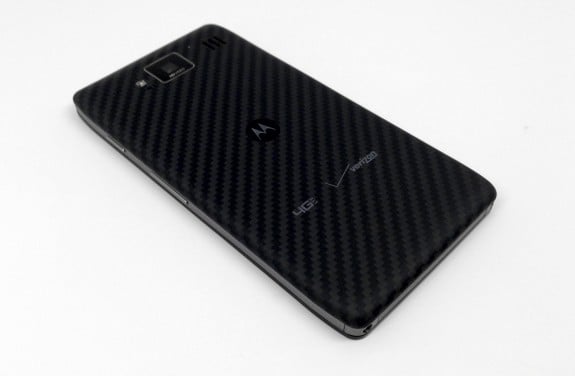 Today multiple reports surfaced that the Motorola DROID RAZR HD and MAXX HD have been given the green light for the Android 4.4.2 KitKat soak test. Motorola and Verizon both feel confident that the updates and changes are stable, and users are ready to receive the latest software tweaks and enhancements.
The DROID RAZR is still stuck on Android 4.1.2 Jelly Bean, and has an overlay or custom experience delivered from Motorola that covers the stock Android software. Lately though, Motorola has been delivering a relatively stock experience only with a few key features and changes, rather than tweaking the entire look and feel like Samsung or HTC. While we don't know yet for sure, most likely the DROID RAZR HD lineup will somewhat resemble the stock software experience found on the Moto X.
Read: Android 4.4 KitKat: What's New in Simple Terms
Users can expect a load of changes and improved performance, especially with battery life. That said, there's no official details or changelog from Verizon or Motorola yet, so we'll have to wait for the software to officially arrive before we learn more details. Above is a look at a few things that are new with Android 4.4.2 KitKat, and we can expect a few of the Moto X features to carry over, just not the hands-free aspects as they require the Motorola X8 computing system found on newer devices.
Last month a very limited soak test was started for the DROID Ultra HD Android 4.4.2 KitKat update, but we've yet to hear anything until today. Most likely a few changes, tweaks and improvements were made, and now Verizon and Motorola are ready for a wide rollout.
Currently the Motorola DROID Ultra lineup is going through the same soak test, and the Verizon Moto X recently was updated to Android 4.4.2 KitKat already. This means that once both soak tests finish and official updates rollout to all users around the US, all Motorola smartphones that were promised updates will officially be on the absolute latest Android 4.4.2 KitKat from Google.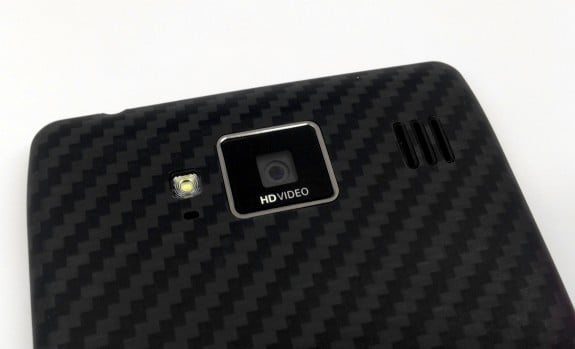 This is good news for Motorola owners, as previous devices haven't been quite so lucky to get the latest version of Google's Android. The same can also be said for Galaxy Note 3 owners on Verizon who have yet to get updated to Android 4.4.2 KitKat as well. While that device does have a more current software version than the DROID RAZR HD, it hasn't received KitKat either.
The Motorola DROID RAZR HD and MAXX HD (and hopefully the M as well) are starting to get the update to Android 4.4.2 KitKat as of today. Well, the soak test members. Meaning that if all goes according to plan and the update arrives in a smooth fashion, the general public c0uld see it by the end of the week, or sometime early next week.

As an Amazon Associate I earn from qualifying purchases.