Motorola Droid RAZR HD Coming October Along With Droid RAZR Maxx HD?
The latest speculations reported by Hot Hardware suggest that Motorola and Verizon Wireless will be launching the much rumored Motorola Droid RAZR HD, which is also known by its code name of Droid Fighter, this Fall in October. The launch date would trail Apple's speculated launch date for the company's next-generation iPhone 5.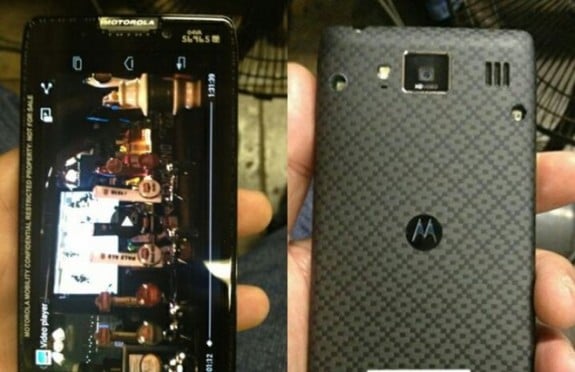 Those same rumors suggest that in addition to the Droid RAZR HD, Motorola and Verizon would also launch a Droid RAZR Maxx HD with a larger capacity battery to enable longer run times between recharge cycles. If true, this could be a huge hit as it has been speculated that the Motorola Droid RAZR Maxx outsold the iPhone 4S on Verizon's network in the second quarter of this year.
If Motorola follows the same nomenclature and hardware considerations for the new RAZR Maxx HD as it did for the original Motorola Droid RAZR and Droid RAZR Maxx, then we can expect the Maxx edition to have similar specs as the Droid RAZR HD but with a larger battery and slightly thicker frame to accommodate the extra battery capacity. Recently filed FCC documents suggest that the RAZR Maxx HD will have a 2530 mAh battery so the RAZR Maxx HD, if true, will have a battery in excess of that capacity.
In the past, we have seen specs rumored for the device that include a 720p HD display, dual-core 1.5 GHz Qualcomm Snapdragon S4 CPU, and Android 4.0 Ice Cream Sandwich pre-installed. The device is also rumored to be released with an improved camera. The phone will support Verizon's 4G LTE network, which promises speeds up to ten times faster than 3G speeds.