Motorola DROID RAZR HD, MAXX HD Android 4.4.2 KitKat Update Arrives
Earlier this month news arrived that Motorola and Verizon were finally prepping the Motorola DROID RAZR HD, MAXX HD, and DROID RAZR M Android 4.4.2 KitKat update for arrival, and now it has been officially approved.
Last week Motorola begun sending out invites to select members of its beta testing program to test a brand new software update for the Motorola DROID RAZR HD lineup, which has since been confirmed as Android 4.4.2 KitKat.
Read: Hands-on with the Moto X in Walnut Wood (Video)
Lately Motorola has been focused on the Moto X, or even the 2013 flagship Motorola DROID Ultra smartphone, but those with the impressive RAZR HD haven't been forgotten. The update is late, but better now than never. Read on for more details regarding the DROID RAZR HD, MAXX HD, and M update to Android 4.4.2 KitKat.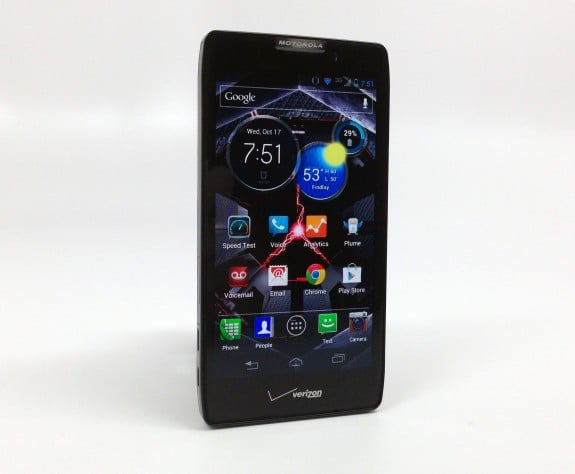 The Motorola DROID RAZR HD lineup has been forgotten for the better part of the year, but this is great news for consumers that still use the device daily. Sadly the DROID RAZR HD was stuck on Android 4.1.2 Jelly Bean, multiple updates behind, but this week should be getting the absolute latest and greatest software from Verizon, Motorola, and Google.
Last week news arrived that the update was in the final testing phases, but today Verizon confirmed it is indeed coming soon right on its own Verizon Support Page website. Posting the full Droid RAZR HD Android 4.4.2 KitKat update details ahead of arrival.
The soak test started last week and has apparently been a smooth rollout, as that usually happens first before Verizon posts the official details. What this means is the software update to Android 4.4.2 KitKat for the Verizon Motorola DROID RAZR HD, RAZR MAXX HD, and RAZR M is all set, and should start arriving sometime this week, or by the weekend at the latest.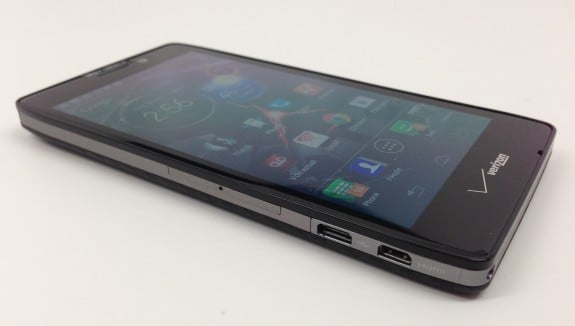 With past devices the updates start within 24-48 hours from the official support pages being updated on Verizon Wireless, but are a slow and staged rollout. This means that while some DROID RAZR HD owners could see the update to Android 4.4.2 KitKat as soon as tomorrow, others could be waiting as long as sometime next week for its arrival.
Read: Android 4.4 KitKat: What's New in Simple Terms
While users can expect a load of changes and improvements across the board, we won't know more until it officially starts arriving on more handsets. The changelog from Verizon doesn't reveal too much, but we can clearly see most of the features from stock Android 4.4 KitKat have been included, which are detailed in the link above.
Owners can expect a much improved experience across the board. Android 4.4.2 KitKat delivers better performance to the operating system, better battery life, enhanced security, and a host of new features. There's an improved gesture-based keyboard, emoji support, and Google Hangouts will now be the default application for text messaging.
Android 4.4.2 KitKat delivers a new fullscreen immersive mode which allows apps and featurs to use the full display, rather than keeping the on-screen keys and notification bar illuminated. Meaning you'll get the most of the display on the RAZR HD.
What to Expect
Until the Motorola DROID RAZR HD Android 4.4.2 KitKat update starts arriving for more users we won't know exactly what's new, as Verizon's only detailed a few small changes. That being said, this takes users from Android 4.1.2 four updates forward to Android 4.4.2 KitKat, so there's plenty of new things that should be included.
So when can you expect it to arrive? As mentioned above, most updates are slow and staged rollouts that gradually arrive for all users. This means that some RAZR HD or MAXX owners could see it as soon as today or tomorrow, while others could be waiting upwards of two weeks at the most.
With the RAZR HD being a few years old most likely all owners will have the update within the next week or so. Users can head to settings > about phone > and check for software updates, as it should be ready and waiting soon enough.

As an Amazon Associate I earn from qualifying purchases.