Motorola DROID RAZR HD, MAXX HD Android 4.4 KitKat Problems and Fixes
Earlier this month we received word that Verizon and Motorola were finally preparing to release the DROID RAZR HD, MAXX HD, and RAZR M Android 4.4.2 KitKat update, and last week it started to arrive for most users.
Like most updates the DROID RAZR HD Android 4.4 KitKat is rolling out in stages, which means not everyone received it at once. We're getting multiple reports that the update started arriving on handsets late last week, and have continued to roll out during the weekend and into this week on all three devices.
Read: 6 Ways the RAZR MAXX HD Beats the Nexus 4
With the Moto X and DROID Ultra out of the way, the aging DROID RAZR and MAXX HD lineup is now getting the absolute latest and greatest version of Android. There's a lot of changes from Android 4.1 to 4.4, so read on to see what's new, what issues some users are reporting, and how to fix them.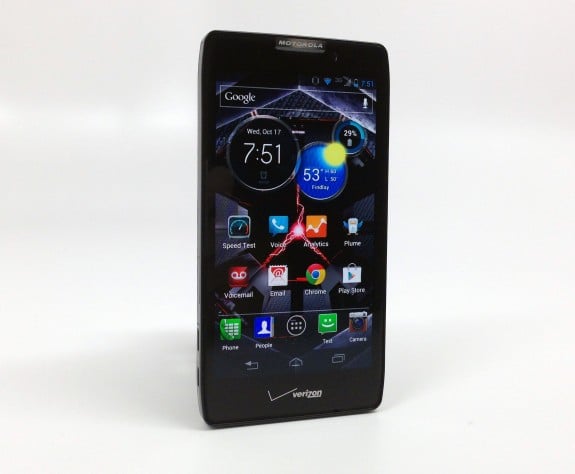 With any software update there is a chance it may cause small issues with certain apps or users, which is why most Motorola software upgrades go through a heavy testing phase. That being said, it looks like a few reports have started coming in that the DROID RAZR HD and MAXX HD Android 4.4 KitKat update has introduced a few bugs, and removed a couple of features as well.
The DROID RAZR HD, MAXX HD, and RAZR M all three are getting the latest Android 4.4.2 KitKat, but previously were running a nearly two year old build of Android 4.1.2 Jelly Bean.
Motorola and Verizon skipped multiple Android versions and jumped straight to the latest and greatest, and there's tons of new features. Be sure and check out the link below to know what's new in general, then continue on for a few fixes to the problems we're hearing about.
Read: Android 4.4 KitKat: What's New in Simple Terms
Verizon posted a changelog and more details to its official support webpage, but it was rather light on details and didn't reveal too much that users could expect. With an update this large there's plenty of changes, and below we'll mention a few we keep hearing about, problems, and potential fixes while we wait for more details from Verizon and Motorola.
The update to Android 4.4.2 KitKat should severely improve performance, which should also impact battery life for the better. We're hearing a few complaints of poor battery life, and suggest rebooting the phone after the update. Sadly a software upgrade this big could cause a few issues, and a factory data reset may be in order, but this wipes all apps and data, and is a last resort.
Users can expect better performance, longer battery life, improved security, fullscreen mode, gesture keyboard options, emoji support, Google Hangouts for default SMS/MMS features and much much more.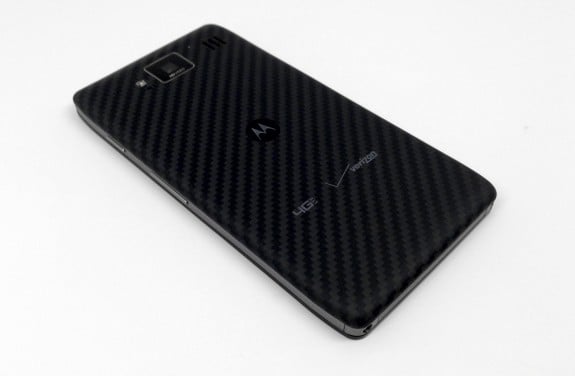 Two of the biggest complaints and questions we're seeing or hearing so far is regarding a few things missing. Swype is no longer enabled by default, and the Calendar app appears to be missing. The latter being a big one if users can't get calendar entries back, as that could be a loss of some important information.
Swype for typing is no longer installed (according to users) but you can head to the Google Play Store and download the stock "Google Keyboard" for a similar typing and gesture-based experience. SwiftKey is another excellent option, or just download Swype again and use it. Sadly it was removed without explanation, and we'll look for more details from Motorola and Verizon.
This update complete removed the Calendar app. Note sure what to do, but will be letting Verizon know. Other than that, I love the update. The speed increase alone is awesome, and I love some of the other changes, too. I do, however; need that Calendar app back.
There's also a Google Calendar in the Google Play Store, which was likely the option before and simply needs to be downloaded. Head to the app store and download Google Calendar and make sure it syncs, and that should have all your information and calendar entries saved.
The lockscreen unlock circle use to have options to quickly unlock the device to certain apps, which has been removed. Instead, head into settings > security > and enable lockscreen widgets. This will allow for full widgets to be placed right on your homescreen to instantly access apps or information.
We're hearing the default notification LED has turned from Green to White, but download LightFlow from the Google Play Store for full customization if you'd like.
Swipe down from the top notification bar with two fingers instead of one. This brings up the Quick Settings menu to instantly turn on things like WiFi, Bluetooth, change brightness and much more, and is an awesome feature we've all been enjoying for more than a year on previous versions of Android. Speaking of quick settings, bluetooth pairing may need to be redone, but that shouldn't be an issue
Read: Moto X in Walnut Wood Hands-on Video
We're also getting reports of apps that keep "unfortunately stopping" or force closing. One in particular is home, meaning that the homescreen is crashing and users can't even use the smartphone. Most likely the homescreen crash is an incompatibility with an app called LastPass. If so quickly swipe to the right after hitting ok on the crash popup, and head into settings to disable Lastpass under "accessibility" or there's a new setting in the LastPass app itself to fix this issue, which arrived with Android 4.4.2 KitKat.
Last but not least is battery life. Android 4.4.2 KitKat should improve battery life and performance from the DROID RAZR HD, MAXX HD, and even the M, but there is a possibility of problems instead. Jumping so many Android versions in one major update could have a few settings scrambled, and a last resort could be a factory data reset.
If your device is sluggish or has terrible battery life after the update to KitKat, head into settings > battery > and see what's taking up all the juice. If there doesn't seem to be anything apparent, a factory data reset to clear the pipes and start fresh may be your best bet. This will erase the entire phone, so make sure you have everything backed up first.
The DROID RAZR HD lineup is still getting Android 4.4.2 KitKat, as it continues to roll out for all users, and we'll report back once we have more details and information. Head into settings > about phone > check for updates if you still haven't received KitKat yourself.

As an Amazon Associate I earn from qualifying purchases.