Motorola Droid RAZR to Cost $650 Off-Contract?
If you were hoping to get the upcoming Motorola Droid RAZR off-contract when it goes up for pre-sale on October 27th, you might have to break open more than the piggy bank because rumor has it that the device is going to cost a whopping $649 at full retail. That's just about $120 more expensive than the Motorola Droid Bionic is off-contract through Verizon.
Of course, at this point this is only a rumor, but we should find out for sure this Thursday when the device goes on sale. If you're thinking of buying it on a new two-year contract, be prepared to shell out a cool $300.
Now, we have to start wondering.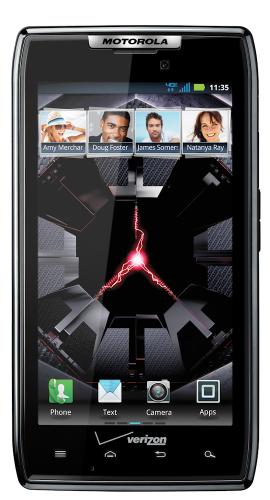 Will this $650 off-contract price be what Verizon charges for the Samsung Galaxy Nexus as well? We have a feeling that would put a damper on the hopes and dreams of many of you out there.
Don't expect this policy to change for awhile either.
Until Verizon gets some sort of competition in the 4G LTE market, AT&T is taking its time and Sprint won't have a 4G LTE network in place until next year, you should come to expect these kinds of prices, no matter how unfair you think they are.
Via: Droid-Life