Motorola Droid X Gingerbread Update Leaks, Get it Now
There have been numerous reports floating around today that Motorola Droid X Gingerbread update version 4.5.588 has been silently hitting devices. And while it's still unknown as to whether or not this is the official build that Verizon is going to release to the masses, it looks like it can be pulled by anyone with a Droid X if a few conditions are met.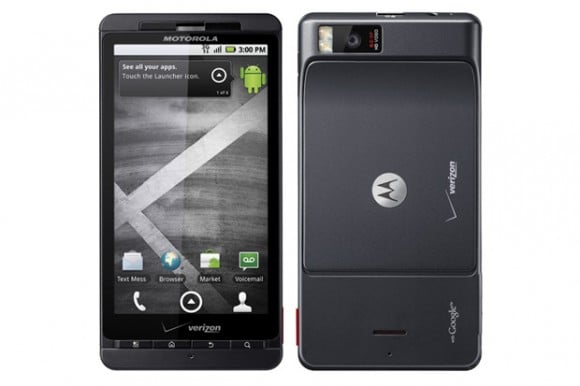 First discovered at Droid X Forums, the update silently rolled out to one device owner and from there, it was confirmed by Motorola expert P3Droid to be the real deal.
Now, the update has been discovered and can be flashed right now by anyone with a Droid X with Blur version 2.3.340. If you don't have that version of MotoBlur, don't bother trying to get this. It should also be noted that there is no root method available for this version of Gingerbread.
So, without further ado, here are the instructions (courtesy of Droid-Life) to get Gingerbread version 4.5.588 installed on your Droid X right now:
Download this: Blur_Version.2.3.340.MB810.Verizon.en.US.zip
>1.  Download the file from above and drop it on the root of your SD card.
2.  Rename it to update.zip.
3.  Turn your phone all the way off.
4.  Boot into recovery: *Hold the Home button + Power.  When triangle appears, press Search.
5.  Choose the option to install update.zip using your volume keys.
6.  Your phone will now load the new Gingerbread.
7.  Enjoy!
Rooted users will have to go back to Gingerbread version 2.3.340 in order for this to work. So. follow those and you should have Gingerbread up and running on your Droid X in no time.

This article may contain affiliate links. Click here for more details.