Motorola Droid X Gingerbread Update Rejected By Verizon?
Last week, we told you about a rumor that said that the Motorola Droid X Android 2.3 Gingerbread update could possibly start rolling out as soon as this Sunday, March the 27th. It was said that it would first roll out to business clients with the device and then start hitting handsets of the general populous soon after.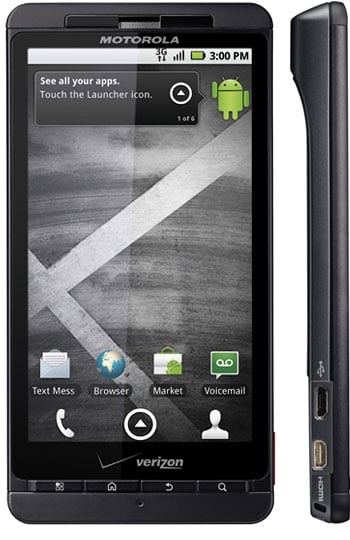 Well, it looks like that rumor has been debunked with, surprise surprise, another rumor that states that the Gingerbread update for the Droid X has been rejected by Verizon after Motorola had approved it for takeoff.
That notion comes in the form of a tweet (via Droid-Life) from someone named PydePypper who claims that the update has been sent back to Motorola by Verizon for fixes and that it will be another month before it's released.
It was pretty shocking to hear that the update would be out on Sunday so it's definitely not surprising to hear that Droid X owners will likely have to wait longer than 2 days to see Android 2.3 hit their devices.

As an Amazon Associate I earn from qualifying purchases.