Motorola Droid X2 Release Date Said to Be May 26th
Been wondering when the Motorola Droid X2 would be hitting Verizon? Well, it looks like you don't have to wonder anymore because Droid-Life has shored up some evidence that points to a release on May 26th.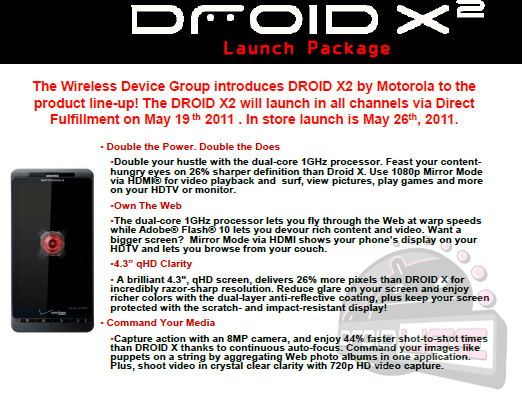 The evidence, in the form of some internal documents, points to direct fulfillment orders going down on May 19th (a likely starting date for pre-orders) and a release shortly afterwards on Thursday, May 26th. This relatively short wait for the device shouldn't come as much of a surprise as the Droid X2 arrived at Costco in dummy form yesterday.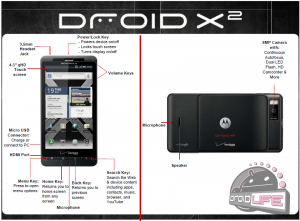 This picture also confirms exactly what we knew the Droid X2 to be. A device with a 4.3-inch qHD display, a 1GHz dual-core Tegra 2 processor from NVIDIA, an 8MP rear camera, 512MB of RAM, 8GB of on board storage, and Bluetooth 2.1 w/ EDR.
It's also possible that the Droid X2 will have Android 2.3 Gingerbread on board when it arrives but it's not entirely clear as of yet.
So, you can now circle May 26th in pencil on your calendars but don't do so in pen, Verizon's track record with releases has been anything but stellar lately.
Who's snagging one of these?

As an Amazon Associate I earn from qualifying purchases.