Motorola Kore Isn't A Tablet After All
When Motorola started scooping up domain names that had the word 'Kore' in them, immediate speculation rested on the Kore being some sort of successor to the Motorola Xoom line. Quad-core + Kal-El = Kore, right? Wrong. As it turns out, Kore appears to be something to do with a fitness line that Motorola is going to be putting out.
Fusible has discovered that Motorola has filed for a trademark, which didn't appear online until yesterday, and reveals that the Kore name is tied to some sort of fitness device. Right now, it's unclear exactly what the Kore name will be attached to, but it's possibly that it might be a portfolio of fitness products coming out in the future.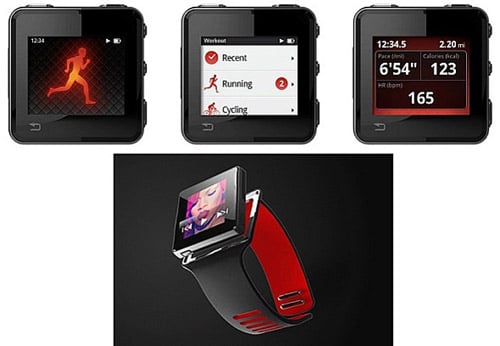 Here is the language in the filing for those curious:
ELECTRONIC NON MEDICAL PORTABLE PHYSICAL ACTIVITY MONITOR AND FITNESS DEVICE FOR MEASURING MOVEMENTS, INDIVIDUAL'S ENERGY EXPENDITURE AND PHYSICAL ACTIVITY LEVEL AND ACCESSORIES THEREFORE, NAMELY, HEADPHONES; SOFTWARE FOR DEVELOPING AND MONITORING PERSONAL ACTIVITY AND EXERCISE PLANS, TRAINING PLANS, TRAINING GOALS AND GIVING FEEDBACK ON THE ACHIEVED RESULTS.
So now, it appears that the front-runner for the name is that Dick Tracy style watch that has leaked out a couple of times over the past few months. A little different than a quad-core successor to the Motorola Xoom, huh?