Motorola To Prove Droid RAZR Maxx Virility In February 6th Stunt?
An anonymous benefactor has tipped off Engadget to a possible stunt cooked up by Motorola to show off the all-day battery capabilities of the Droid RAZR Maxx. The smartphone, which had a January 26th release date until the landing page was changed back to "coming soon", is the Droid RAZR with a longer battery and… that's it.
However, it's not called Maxx for no reason, as Motorola is promising 21 hours of battery life. They're ready to prove it on February 6th with a live stream of a RAZR Maxx being used for 24 hours.
How they're going to pull this off is anyone's guess. If the company just puts it in a glass case for a day that's not very indicative of how people use phones, is it?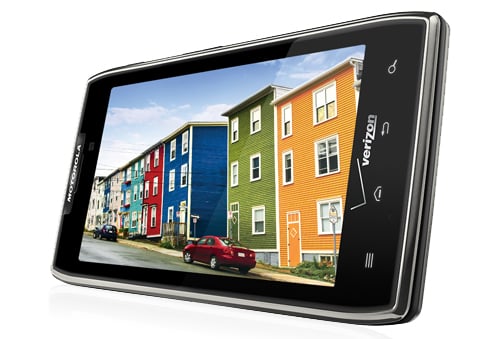 A livestream of an actual person using the phone for a day could be interesting. There's a long list of activities she could perform to show that you don't need to keep the phone asleep all day to make it last all day. This could also make for an excellent cross-marketing opportunity for other brands.
Engadget likened the whole thing to a David Blaine trick — I hope it doesn't turn out to be as disappointing as one of those.
If the RAZR Maxx does turn out to get 21 hours of solid battery life with normal use it's cause for celebration, especially as it's a 4G smartphone.
Battery life is the next big challenge with mobile devices, but I'm not convinced that bigger batteries are what's called for. I'm still waiting for Pixel Qi or Qualcomm's mirasol to stop being interesting experiments and start showing up in real products. When the 21 hour battery is at the low end of the spectrum, I'll celebrate.

This article may contain affiliate links. Click here for more details.